20FT SHIPPING CONTAINER
One of the most popular products sold from Containers Direct is the
20ft shipping container
as it can be used for a variety of purposes, and is cheap and easy to convert for many uses.
Dry, secure storage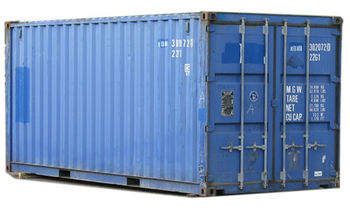 Made from galvanised steel to protect against corrosion and leaks, shipping containers are incredibly tough and hard-wearing and very difficult for vandals and thieves to damage or break-in. Anything can be stored from industrial equipment to household goods and trade stock. We recommend having the container
lined and insulated
. if storage items are of a nature that is susceptible to moisture damage.
Modifications for the storage market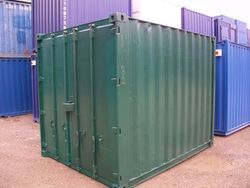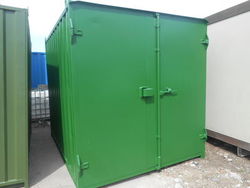 20ft containers have a great capacity for modification, whether it's to make an easier to use storage unit, or to convert into an office, catering unit, etc (the possibilities for conversion are endless). They can be cut to any size required by our clients. The most common modification is a set of
new doors
, to suit the intended use of the container, which also gives the customer flexibility to have the new doors positioned anywhere along the container .
Side doors
are particularly handy for containers to be kept in areas where space is tight.
Our sales team can give you all information on available modifying options for your 20ft shipping container, or see our pages below for an overview.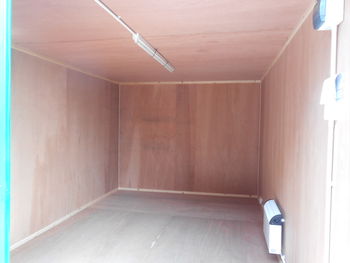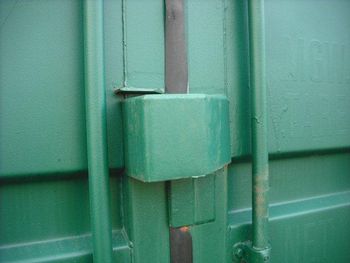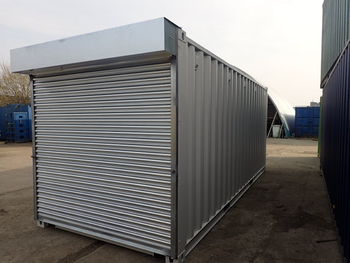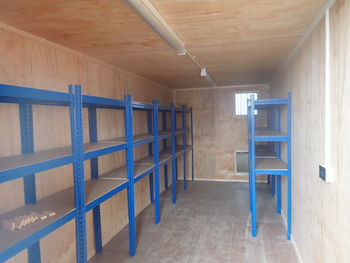 Transporting overseas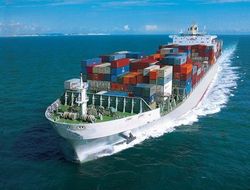 Any container used for shipping must be certified and plated to conform to ISO standards. When buying a 20ft container for shipping purposes, let us know so we can make sure your container is fit for purpose, and has the correct paperwork.