24FT FG CONTAINERS
What are FG containers?
Furniture Grade (FG) containers are the top grade of used storage containers available from Containers Direct - referred to as FG containers as their standard of quality makes them suitable for storing delicate items such as furniture and other household wares. Of course they can be used for storing whatever you want, but by choosing an FG container, you are guaranteed long term storage for even your most precious items, in a clean, dry and secure environment.
24ft FG containers for that extra bit of room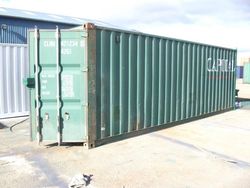 Most storage units are converted from used shipping containers, as they the most robust and durable type of container you can buy, and excellent value for money too! Standard sized shipping containers are either 20ft or 40ft long, which can be a bit restricting if you storage load is a little big for a 20ft box, but doesn't necessitate buying a massive 40ft container. So to give our clients more choice we construct a range of different sized containers by cutting them down from larger containers.
How we make 24ft FG Containers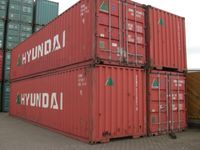 We start by taking 'grade A'
40ft shipping containers
, typically no more than 10-15yrs old (shipping containers have a very long 'life expectancy', but this will depend upon the conditions they are stored in and how they are used), and cutting them down to 24ft (the remaining piece will make a 16ft container!).
Part of this conversion process will necessitate fitting new doors to at least one of the newly created containers, so we give our clients a choice of doors to match their requirements. For more information on the door types we offer, see our article
A Guide to Choosing Shipping Container Doors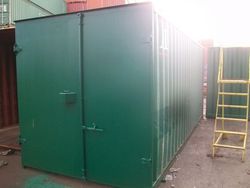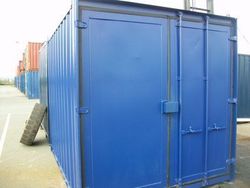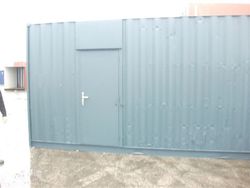 Please note cut down containers are not suitable for shipping or stacking. They can be modified upon request if these conditions are required.
Side doors and additional doors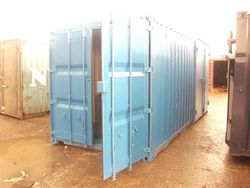 Not only do we give our customers a choice of doors, but also the option of additional doors, or
side doors
instead of on the end - or a combination of both! 24ft containers allow plenty of room for extra doors - it is even possible for example, to have doors on both ends as well as a double set of doors in the side, for fully opening access.
Enhance your container with our optional extras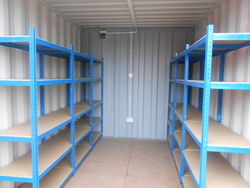 As with all our containers for storage, we supply a range of features to make your 24ft FG Container easier to use and more durable. You may request the following with your order:







Extra doors - S1 and S2 £550, S3 £690. Roller shutter doors (S4) and Personnel doors (S5)are also available.


ALL PRICES QUOTED ARE IN ADDITION TO THE STANDARD COST OF £1425 FOR A 24FT FG CONTAINER WITH LOCKBOX.
ALL 24FT FG CONTAINERS HAVE A 12 MONTH WIND AND WATERTIGHT WARRANTY