GENIUNE EXPANDASTORE CONTAINERS FOR SALE
Looking for high quality, flat pack containers for sale? Containers Direct are the UK's biggest retailer of genuine ExpandaStore flat pack containers, the No 1 flat pack storage container on the market which combines quality with security and ease of use.
ExpandaStore vs cheap imitations
Saving a few pounds is always tempting, but investing in a quality storage container pays off. Security is always the key feature of a storage product, as being sited outdoors they can be the target of thieves and vandals.
Durability is also a key feature of a quality storage unit. Buying cheap is a false investment if the container is not fit for purpose after a few years. Dents, leaks and decreased security are a risk with a deteriorating product.
The genuine ExpandaStore has unique features that protect against these issues:
Thick steel panels (unlike inferior models there is no spot welding used, which increases the strength of the panels)


Increased steel thickness of door and frame


Stainless steel hinges - for strength and durabilty


Quality double locking system


Rounded die cast aluminium corners to prevent damage from knocks and dents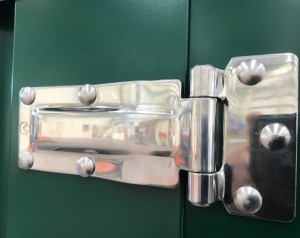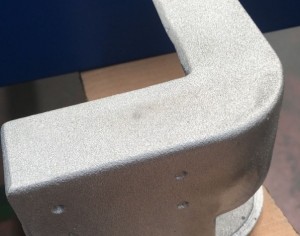 ExpandaStore containers for sale
View our most popular products for sale through Containers Direct. With a choice of three sizes, galvanised or painted, ExpandaStore products also extend to
Chemical Store
and
Offices
.
2m Expandastore galvanised
3m Expandastore green
4m Expandastore blue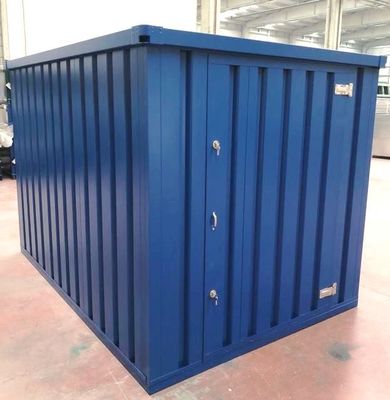 Want to find out more?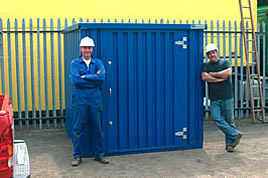 Find out more about Genuine Expandastore containers, how they are man portable, easy to assemble, dimensions, optional extras and cheap delivery on our page
FLAT PACK CONTAINERS FOR SALE
.
Testimonials
See what our customers have to say about Expandastore containers. Don't take our word for it, read theirs:
"Very high quality, extremely helpful"
From Damian James of City and County of Swansea, after purchasing two 3m flat pack containers with a linking kit.
"Many thanks for the swift delivery of the 3 x containers. The containers were put together very easily and under 45 mins, much quicker and easier than a wood shed of the same size. The locks are superb and very secure. I would strongly recommend these containers to other schools as alternative storage areas."
From Short Wood Primary School after taking delivery of their order of flat pack containers
"We were very impressed with the product. I was a little nervous before it arrived, as it was a lot of money to spend on something to be disappointed, but no disappointment here. We had it built in 45 mins without any difficulties and were very impressed by its strength, durability, & design. Excellent quality. Thanks. P.S. two of my neighbours have already been asking me for details about the container."
From Lynsey McKendrick - 3m green flat pack container.