SHIPPING CONTAINERS FOR SALE
Containers Direct supply new and used
ISO
shipping containers for sale to all parts of the UK, either for export or for use as cheap secure storage. With a wide variety of sizes available, from 8ft up to 45ft, and a choice of styles, modification options and enhancements, you won't fail to find the container you need for the job, whatever it may be, here!
Unbeatable prices on delivery rates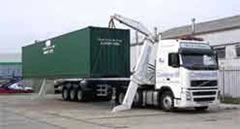 As we operate with supplier depots across all parts of the UK, we are able to offer the cheapest rates for container delivery possible. We endeavour to source the best containers closest to the cutomer's delivery address, to avoid costly long distance haulage charges.
Containers for shipping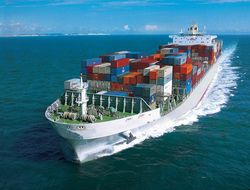 Most of the shipping containers for sale available on this website are suitable for
export
, comply with ISO requirements and are certified and plated. However, if you do intend to ship overseas it is always recommended that you contact the office to confirm suitability. Standard sizes for containers for export are 20ft and 40ft - take a look at this typical example of a
20ft model
. For shipping larger loads this moderately priced
40ft container
comes with a CSC plate, ready to be shipped.
All shipping containers are made from high tensile corten steel, and are built to withstand the rigours of overseas journeys, as well as being rust proof, watertight and highly secure.
Containers for storage
Most shipping containers for sale in the UK are destined for use as site storage. Because the UK imports manufactured goods more than it imports there is a regular surplus of shipping containers for sale at great prices - certainly when compared to the cost of building similarly secure storage units. It is for that reason that they have become common sites from the school playground to the industrial estates.
Containers used for storage are not bound by rigid ISO shipping standards, therefore they can be adapted in all sorts of ways to fit a variey of purposes. Some common modifications for storage containers include: