USED SHIPPING CONTAINERS FOR SALE IN SOUTHAMPTON
Containers Direct now stock a good variety of used shipping containers for sale in Southampton, ready for delivery to surrounding areas at unbeatable delivery rates. We source our containers in Southampton from the many containers that arrive on UK shores at Southampton's Container terminal on a daily basis, and by dispatching them directly to our customers from this area, we need only charge the rate of a local delivery.
Versatility - a container for every job!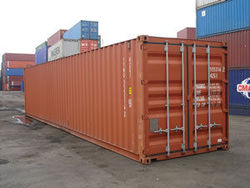 Whether you're looking for a 10ft self storage container or a 40ft container for export, we have a suitable product. Shipping containers are made from high tensile, rust inhibiting corten steel, which means they are exceptionally tough and designed to stay in a usable condition for many years. Containers Direct have a rigorous process of quality control when selecting containers to sell on, therefore all our used shipping containers for sale in Southampton are structurally sound, and watertight.
Low cost containers for shipping and storage
For our best value used shipping container for sale in Southampton, we have recently taken stock of a batch of refurbished
20ft ISO shipping containers
, which means they are suitable for either shipping or storage. These containers are structurally sound and any wear and tear is largely cosmetic. Please remember that any container purchased for the purpose of shipping must hold a valid CSC plate to show it is cargo worthy, otherwise it will be rejected by shipping lines. Containers Direct can advise you further on this to help you avoid any costly errors.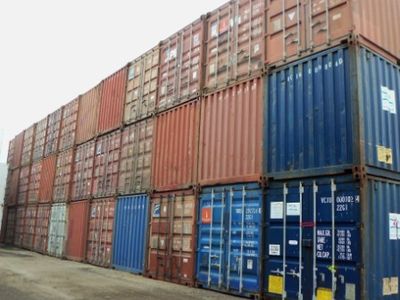 Or nearly new for longer usage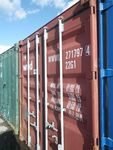 If your budget is a little higher,
nearly new shipping containers
still give good value for money. Our nearly new stock of used shipping containers in Southampton combine excellent condition with the discount given for used products. Some of our nearly new containers have only been once used - known as 'one trip' containers, as they are manufactured in China and loaded with cargo for the delivery voyage to the UK. This makes good economical sense at both ends of the transaction!
We can cater for any required size!
For more size options of used shipping containers in Southampton, standard 40ft containers are available, and for smaller sizes Containers Direct produce a wide range of cut down containers. Cut down containers are suitable for storage only, as they have been modified to produce smaller containers. Convenient features with storage use in mind are added on as part of the modification process. New doors are often made for cut down containers which makes them easier to use than original shipping container doors. For more information on this, see our article on
cut down containers in Southampton
.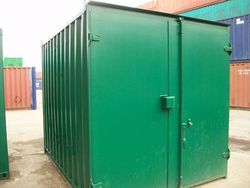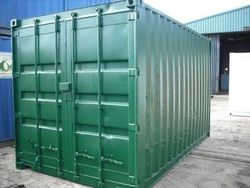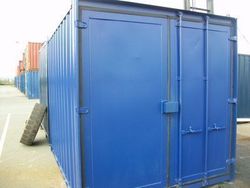 Door options for cut down containers