20ft New Shipping Containers
Shipping containers are extremely strong, dependable, waterproof steel units, unrivalled in terms of strength and security. All 20ft
once-used shipping containers
are manufactured to ISO standards, which qualifies them as safe and compatible with intermodal transport systems - road, rail and sea. They will be certified to this effect with a CSC plate, which is valid for five years from the date of production. Of course many people will want to buy a 20 foot for use as a storage container, and buying new will guarantee maximum use from the container for many years to come. In line with our philosophy that
"one size doesn't fit all"
, Containers Direct are the only UK company that gives you a
choice of 4 door types
as standard when you buy a 20ft shipping container:
Containers Direct are able to offer the best prices on 20ft new shipping containers as we buy direct from the manufacturer. Almost all new shipping containers are manufactured in China, and over the years we have developed strong links with these factories enabling us to offer the best prices on 20ft new shipping containers. We buy in bulk, which helps keep the cost down, and then import them to various strategic locations throughout the UK including Birmingham, Bristol, Burton upon Trent, Glasgow, Felixstowe, Leeds, Liverpool, London, Manchester and Southampton. This way we can give you the cheapest delivery rate available! When you choose 20ft new shipping containers for storage, we can modify them in a number of ways; from easier access with metal
side doors
, or ply lining to prevent condensation. They can also be completely refurbished by our
in-house conversion department
to totally transform your container into something else, such as an office or workshop.
Second hand containers
can also be used for the same applications and are great value for money if new 20 ft containers are outside your budget. For smaller sizes we can provide
10ft containers
and
15ft containers
, cut down from larger boxes. Or if you are need something just a little bit bigger than a 20ft, then take a look at our
24ft containers
and
25ft containers
.
Free with ALL 20ft New Shipping Containers
Lockbox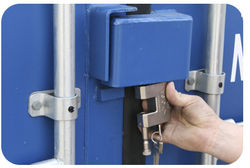 All our 20ft containers come with a steel
lockbox
, which protects the padlock from tampering (usual retail price £55).
Recommended Product for 20ft New Containers
Repainting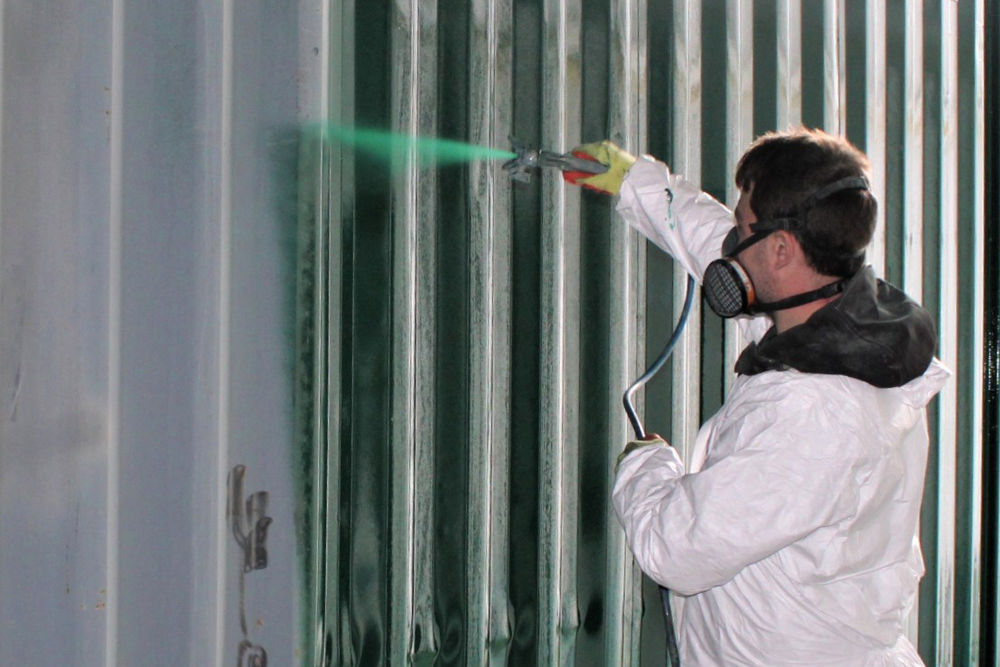 If you require a specific colour of container then we recommend a
repaint
in our rubberised marine paint.
The Build Process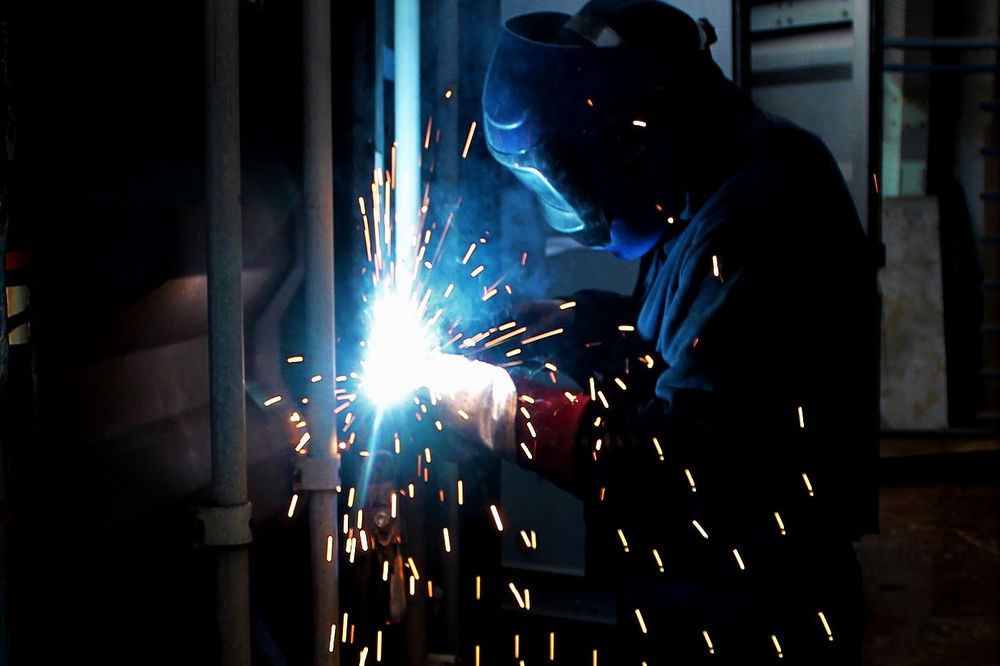 Containers Direct supply 20 foot containers from a number of nationwide depots, with the newly fabricated door types manufactured in their in-house depot. When creating the S1, S3 of S4 containers, new 40ft boxes are cut down to size and new doors and end walls are then manufactured using high gauge steel and matching corrugated metal panels. These are then fully seam welded to create new 20fts with different door options. The focus is always on providing the right product for our customers whilst maintaining our usual high standards of quality production. Learn more about how
cut down containers
are made.
20ft Container Dimensions
| Container Type | Length | Width | Height |
| --- | --- | --- | --- |
| 20ft DV | 20ft | 8ft | 8ft6 |
| 20ft High Cube | 20ft | 8ft | 9ft6 |
If you are seeking exact dimensions and specifications for all sizes of containers, visit our
Shipping and Storage Container Dimension Charts
page.
Request a Quick Quote!
Contact our sales team for your no obligation quote, including delivery!
See how diverse the 20ft can be!

TESTIMONIALS
"Excellent service throughout, kept me fully informed about delivery times etc."
Pat Milston - Active Learning Centres, who ordered two Once-Used 20ft Container with S2 Original ISO end doors with a lock box.
"Everyone is always so pleasant and helpful. Nothing is too much trouble!! Wouldn't go anywhere else."
Joanne Clark, who ordered a Once-Used 20ft Container with S2 Original ISO end doors with a lock box and repainted in green.
"Great communication and help/advice regarding delivery."
Dave Bruce - Demelza, who bought 1 x Once-Used 20ft Shipping Container
"Second time I have ordered and the level of service and quality of the product second to none - I would have no hesitation in recommending to others."
CPS Building Services Ltd, who bought 1 x Once-Used 20ft Shipping Container
"I found the purchase easy and the team were really helpful throughout."
From Children's Play Services, Cardiff Council, who bought 2 x once used 20ft containers including shelving.
"Really good experience from ordering to delivery. Great price and service was really good. I was astounded at how easily the container was moved into place. Thank you."
From Holy Cross Hospital
"The service on both occasions was excellent and the delivery guy on Friday last was a real expert in his field, and justifiably proud of his work. Please thank Hannah for her liaison work and selection of delivery driver. Neil, deserves an award for dealing very patiently with a real amateur (me!)"
From Bob Burstow, Chipping Barnet Teenage Market, who purchased a once used 20ft container with Grafotherm.
Read all testimonials here!