CONTAINERS IN SOUTH WALES
Saturday 1 December 2012 Filed in: General
Great news for our customer In South Wales! Our recently secured logistics partner in Newport now allows our customers in South Wales to benefit from our low priced containers with cheap delivery, from our stocks held in Liverpool and Southampton docks. Containers Direct are committed to keeping prices as low as possible for our customers, where ever they live, and seeking out logistics partners across the UK is a great way to ensure all our customers have equal access to the best deals we can supply.
Great value containers for shipping and storage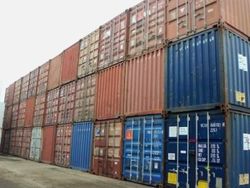 So if you are based in South Wales, then take a look at some of our best deals currently available from our stocks in Liverpool and Southampton. Whether it's a shipping container, storage container or self assembly you are looking for, Containers Direct can supply these at great prices and great value. We sell new and used containers in a wide range of sizes, chemical stores and site offices.
Our best value containers available to our customers in South Wales are our refurbished 20ft shipping containers, certified to shipping standards, also ideal as secure, dry storage units. We also hold a stock of nearly new 20ft shipping containers in Southampton. Their excellent condition guarantees many years of problem free use.
Storage and cut down containers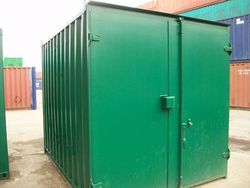 For an example of quality storage containers in Liverpool, available for immediate delivery to South Wales, see this recently sold
anti vandal storage container
. Please call on 0800 061 2575 for updates on newly arrived stock, and to enquire about our specialist fabrication service for containers in a variety of non standard sizes, known as
cut down containers
Self assembly containers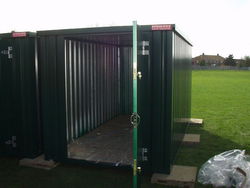 Self assembly
or flat pack containers are a great choice for limited space or difficult access. These are new containers that are very cheap to delivery, as they arrive in compact form, and are easily put together, which also makes them ideal for frequent relocation.
Call us on 0800 061 2575
Whatever your requirements, Containers Direct can now supply and deliver to South Wales at the same competitive rates as other parts of the UK. Call today to secure your container and arrange low cost delivery.