The Best of Lockdown Shipping Container Conversions
Thursday 12 November 2020 Filed in: General
While the country has ground to a halt this year, Containers Direct have still been busy producing shipping container conversions in our workshops for our clients. We've picked our favourite conversions produced during lockdown, to illustrate how people have been finding innovative ways to stay afloat and continue their lives with some normality, in work, leisure and business. Take a look at our home office, home gym and a pop up shop.
1.
20ft Garden Office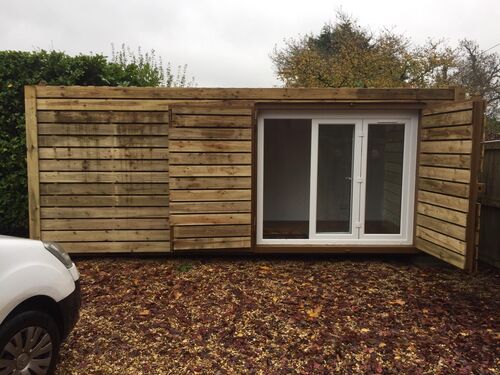 With many of the country working from home now, having the right space to work in is essential - somewhere you can get away from distractions and feel comfortable and productive. This 20ft garden office is clad for an attractive finish that helps it blend into a garden setting and has been fitted with bi-folding UPVC doors, melamine lining and an air conditioning unit to keep it cool in the summer months. It has also been divided up into two sections inside with an internal partition. It includes electrics to for lighting and a power supply for all your work equipment.
While this office is top of the range, we also sell a standardised range of portable offices that keep costs down while delivering on quality. These are available in sizes from 10ft right up to 40ft and include anti vandal windows, personnel doors and melamine lining. See our
ModiBox®
range for full details.
2.
20ft Home Gym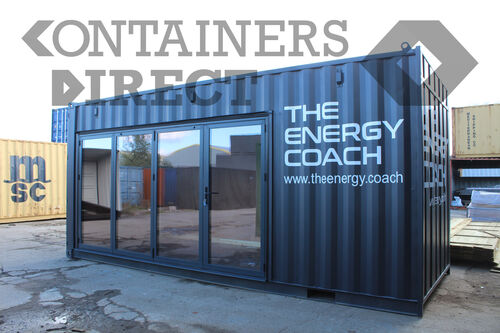 Lockdown has seen the closure of gyms and exercise classes, so what better way to continue with your fitness regime than somewhere safe and private to work out, without even having to travel. With a home gym you can fit your workout around your convenience. The featured home gym conversion here has extra thick ply lining inside, suitable for installing equipment on the walls, and black aluminium sliding doors for easy access and to keep the container light and airy. Our client chose a high cube container, which gives an extra foot of height over standard containers to create a less enclosed feel to the unit.
This particular conversion was undertaken for a client's personal training business, so post lockdown it will continue to be an asset. Find out more about
shipping container gyms.
3.
26ft Pop Up Shop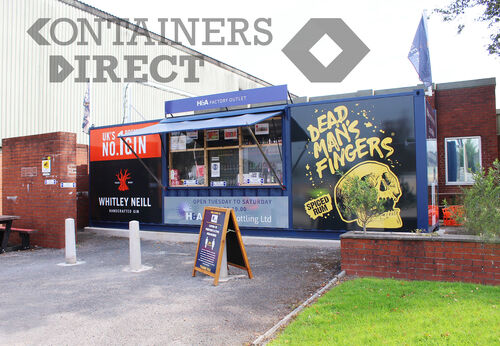 A pop up shop has the benefit of mobility, meaning you can easily trade from different locations when necessary. And of course there is no rent to pay, meaning that if your business is closed due to lockdown you're not losing money by continuing to pay rent while unable to trade. Our pop up shops can be adapted with shutters and hatches for serving customers from, including a lifting hatch, flat panel door hatch and roller shutter hatch. Or they can be adapted as walk-in units with patio style doors. Pop up shops are also suitable for food and catering.
This model has a lifting hatch operated with gas struts and includes ply lining inside and electrics. Find out more about
shipping container pop up shops
.