Why Should You Use an Insulated Shipping Container?
Thursday 8 December 2022 Filed in: General
Worried about the risks of condensation or expensive heating bills for your converted shipping container? Learn the most effective insulation methods to keep your container warm and dry this winter and how insulated shipping containers can benefit your personal and professional needs.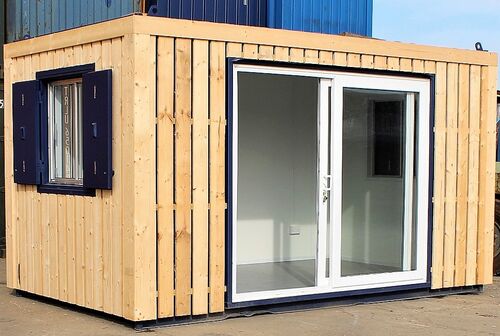 Shipping container extensions for the home are in high demand, with "lockdown" proving that people can successfully work from home, along with enjoying leisure activities without having to actually go out! Containers Direct specialise in creating
container conversions
for gardens, including
home offices
, "man-caves" and "she-sheds" where you can unwind and engage in your favourite pastimes, have friends over for nights-in instead of out, or use as studio for crafting goods if you're lucky enough to have your own business doing something you enjoy.
The perils of cold and damp in your shipping container
While the idea of having an extra room in your garden sounds very appealing, and the set-up and decoration to your own liking is going to be fun, it's important to consider the practical side of things before your container arrives. So let's talk about why you need insulation. A
shipping container
is essentially a steel box, and as you will most likely be using your garden room all year round, it will be very cold inside during the winter months! Not only that, but the swings in temperature from day to night will cause condensation to form, which can be disastrous for the contents of your home extension. No one wants to create the perfect office, studio, or hang out in their garden only find it quickly starts to reek of mould and mildew and everything inside is damp.
A cheaper way to control temperature with an insulated shipping container
One way to keep your shipping container warm and dry all year round is switch the heating on. Most home container conversions will be fitted with electrics and include a wall heater. Or you could bring extra portable heaters in to bump up the temperature when it's really cold. However, with the cost of living and energy bills already at an all-time high it's more prudent to have your container lined and insulated, which keeps the container at a stable temperature all year round, stops condensation forming completely and keeps your energy bills at a manageable level.
Containers Direct offer three types of lining in containers – ply lining, OSB board, and melamine lining. All effectively do the same thing in terms of insulation as we pack 100mm rockwool (a mineral-based insulating material) as standard behind the boards, and then it's down to personal choice, depending on how you want the inside of your container to look, and how much you want to spend.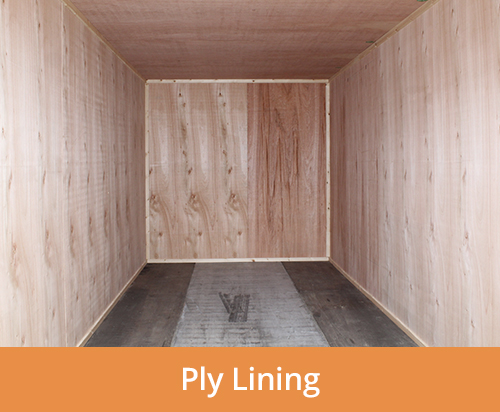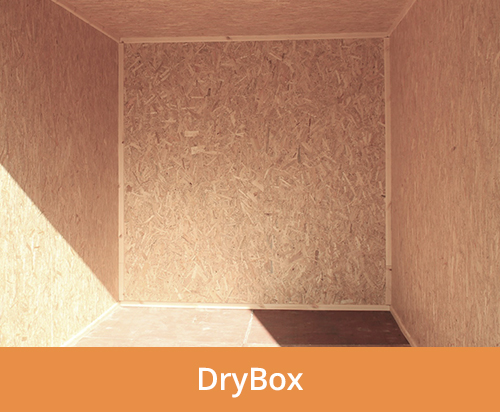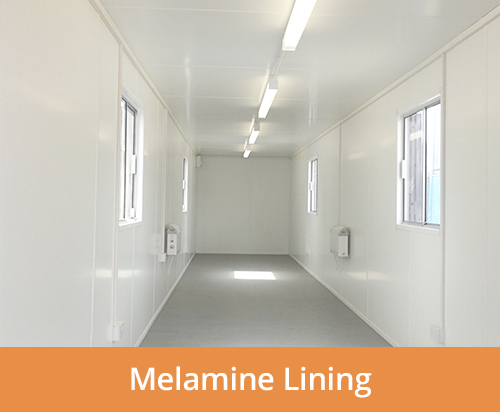 Make a wise choice
Insulation inside your container is a one-off expense that you will reap the benefits from for the life of your home extension. The price of cutting corners will lead to on-going high maintenance, high heating bills and personal discomfort (no one wants to spend their days working in a woolly hat and gloves!). Containers Direct can advise on the best type of lining to fit the requirements and usage of your container conversion.

Contact us on 0800 061 2575 or use our online contact form to organise a quick quote.
Request a Quick Quote!
Contact our sales team for your no obligation quote, including delivery!