10FT SHIPPING CONTAINER
The 10ft shipping container is a very popular choice for storage in small organisations, clubs, schools and domestic premises. This container is small enough to be sited at most locations, low maintenance and easy to use. On top of this, it is a substantially built and dependable product that will give you many years of secure, dry storage.
The advantages of a shipping container AND the convenience of a smaller storage unit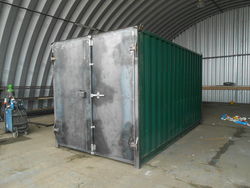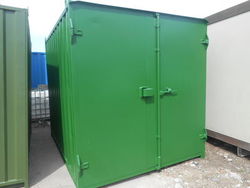 Shipping containers are made in standard lengths of 20ft or 40ft, so to produce 10ft containers we take these larger shipping containers and cut them down to make new smaller units. See our page
Cut Down Containers
for more on this process.
Choice of doors for storage
To make the 10ft container easier to use as a storage container, once it has been cut down to size, specially designed storage doors are then fabricated to complete the new container. We give our customers the choice of five door types on every 10ft shipping container we produce:-
Optional extras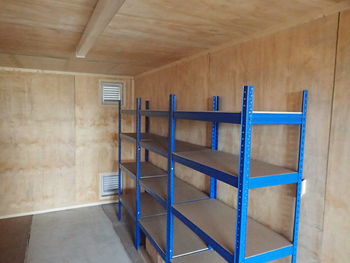 We offer a number of "upgrades" for your container, that can make storage more simple. We cover lining and insulation (plywood or melamine), simple anti condensation treatments, electrical installations, shelving, and security.
See our page
Customising Your Container
for a comprehensive list of extras.