15FT LINED CONTAINERS
Lining containers is the only way to control the ambient temperature inside shipping containers, and prevent condensation forming on stored goods. Or, if the container has been converted into a work space, lining will ensure a hospitable environment, both in terms of temperature and noise reduction. And it looks good too!
Types of lining available
Depending upon the use of your container, we offer a choice of
plywood lining
, or
melamine
. Plywood serves well in containers used for storage, and also work space conversions (offices, workshops etc), while melamine lining is ideal for conversions where any food preparation or consumption is involved, due to its easy clean properties.
Plywood lining is available in either
9mm redwood finish or 12mm redwood finish
.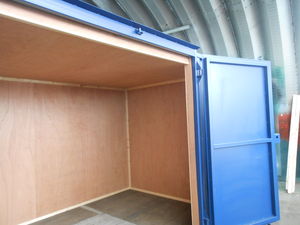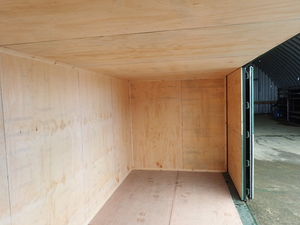 Insulation
All lined containers come with insulation. We use 100mm rockwool. The steel body of the container is fitted with a timber frame that fits perfectly inside the shell of the container. No drilling is involved so there is no risk of leaking. Next the insulating material is inserted, and ply/melamine panels are fitted into the frame. The edges are finished off with ply beading/plastic coving. As an extra precaution, we can line the container doors too.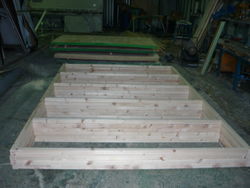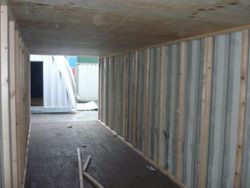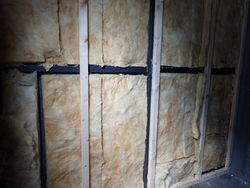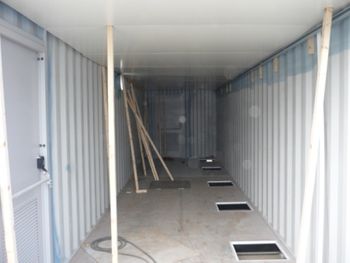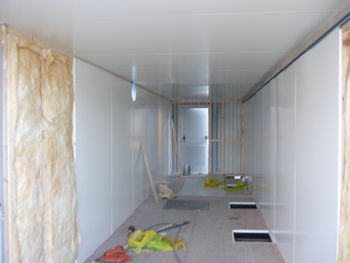 Prices for lining 15ft containers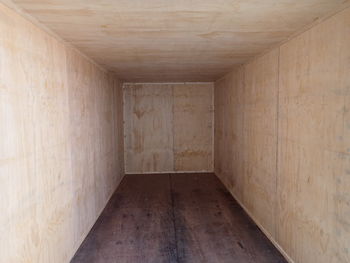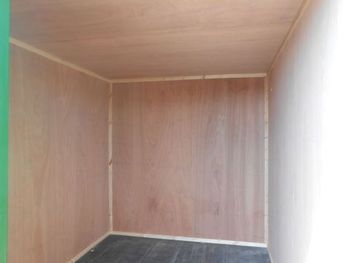 Ply lining:
Excluding doors:
9mm redwood
£950 plus VAT
12mm redwood
£1040 plus VAT
Melamine Lined: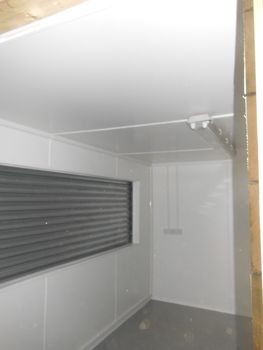 The cost of melamine lining a standard 15ft container,
excluding doors
, is
£1165 plus VAT
There is a surcharge for lining around window and additional door apertures.
For high cube containers (9ft 6in high) please add 20% to standard lining costs.
Testimonial
Canterbury Christ Church University chose a once used 15ft container with side doors, which we ply lined and painted turquoise:
"Very pleased with service and product, would recommend to anyone else looking for a bespoke container"
Our customer Nigel Storr, from Fodens of Streethay Farmers and Growers, opted to have his new container ply lined:
"Just a big thank you for Container delivered yesterday , well worth the extra to have it ply-lined out. You have all been thoroughly professional from start to finish. You've have done what it says on the tin !"