15ft CONTAINERS FOR SALE
Containers Direct have a number of 15ft containers for sale to bridge that gap between the 10ft container and the 20ft container. As these containers are
cut down containers
, they are no longer restricted by traditional ISO regulations, making them the ideal storage unit. Many of our customers find a 10ft container often gets crammed to the rafters over time, but are reluctant to buy a 20ft container as it takes up too much space to site comfortably on their premises. To meet the demand for something in between, we keep a constant supply of 15ft containers in stock.
What is a 15ft container?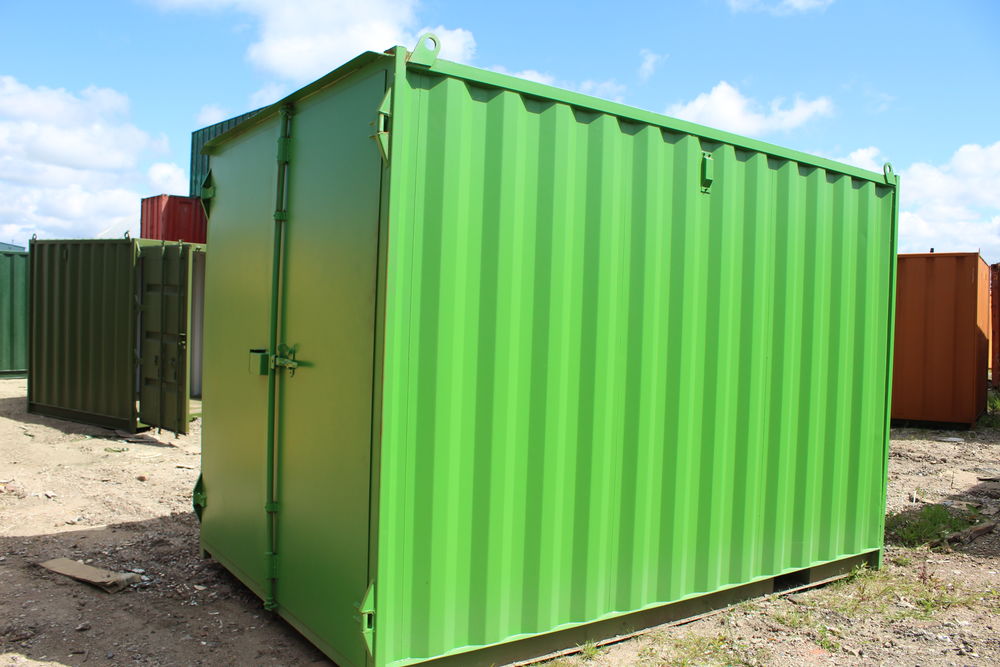 15ft containers are cut down shipping containers, modified in our in-house workshop. Using our years of knowledge and experience, we are able to produce a quality container that combines all the advantages of a shipping container with the convenient features of a storage container. Shipping containers are a preferred choice for storage units as they are designed with high weight tolerances and to keep the contents of the container dry and secure from break ins. Made from high density
corten steel
with anti rusting qualities, using a shipping container for storage guarantees you a quality product that will last many years.
The 15ft Build Process
The process of converting a standard
40ft shipping container
into a 15ft container starts with us cutting the container down to size. From each 40ft container we get two 15ft containers, plus one
10ft
. Next we have to fabricate new doors and
new end walls
to replace the missing pieces on our 15ft or 10ft containers. It is because of this process that we can offer our customers the ability to choose various modification options to ensure their container is perfect for their requirements.
Used or Once-Used
Our 15ft containers are cut down from either
used
or
once-used
shipping containers.
Used 15ft Containers
These containers are the ideal budget friendly option for people needing 15ft of storage space. Available as standard with a free
repaint in a standard RAL colour
and lockbox.
Once-Used 15ft Containers
Once-Used containers are considered in the container industry as 'new', although they have done one transportation trip into the country where they have been sold on to container companies. These containers are in better condition than there used counterparts, and you can expect them to give you years of maintenance free use.
Four door types available
We offer four door types as standard on all of our cut down containers, each with their own merits depending upon what is best for your individual requirements:
S1 Door - This door is a favourite with schools, playgrounds and allotments. It is more lightweight than the traditional container doors, designed for customers who need frequent access to their storage container.
S2 Door - Our S2 door is the original container doors. With four locking arms as standard, this container door maximises security. Perfect for building sites or long term storage.
S3 Door - The perfect combination of the S1 and S2! This door is newly constructed, with two locking arms as standard but keeping the 3mm thick steel of the S1 door. These doors are a great self-storage door type.
S4 Door - Roller shutter doors are a great way to work with tight spaces. Unlike the other door options, this door doesn't require more than the footprint of the container to open and close and can be operated manually or electronically.
Testimonial
"Happy with what we received. Nice people to deal with, very helpful and knowledgeable staff, great prices and the deliveries come when they say they will come. Can't get better than that."

From John Lee, Old Windsor Parish Council, who purchased a used container, repainted and with grafotherm treatment.