16FT TOILET CABIN
Ideal for both temporary and permanent hygiene facilities, CTX portable toilets are hard wearing and constructed from robust, high quality materials - galvanised steel sheets, cement bound chipboard flooring and insulated with PU-foam. As they run from fresh water supplies, and include hot water hand-washing facilities, they provide a superior standard to other types of portable toilet, and also meet the standard required by Health and Safety regulations on fixed construction sites.
The 16ft portable toilet cabin provides three WC cubicles and includes urinals and comes with various equipment options and combinations.
Features of 16ft toilet cabin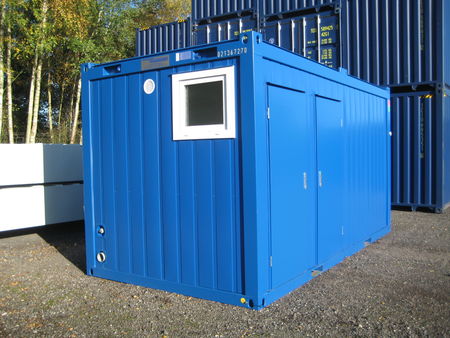 3 WC cubicles


2 urinals


2 gullies


1 separate WC


2 external doors


2 windows


3 handwash basins


white steel cladded walls and ceiling


insulated with 60mm mineral wool (100m for roof)


2 electric heaters


2 electric vents


5 litre hot water boilers


Dimensions: Length 4.8m x Width 2.4m x Height 2.5m


Layout and Accessories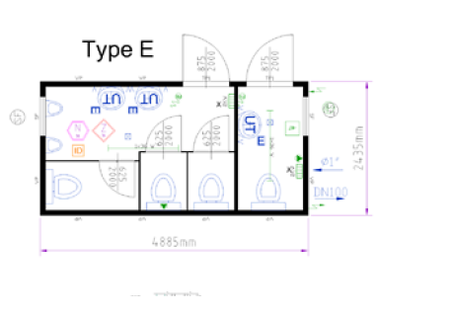 The following accessories come as standard with this 16ft unit option, however equipment options and accessories for all our toilet cabins allow for individual adjustments for the intended use.


Soap tray


Towel holder


Metal mirror


Ceiling light with pull cord


Portable toilet gallery
The
CTX16E 16ft portable toilet
is available at a cost of
£8850 plus VAT
.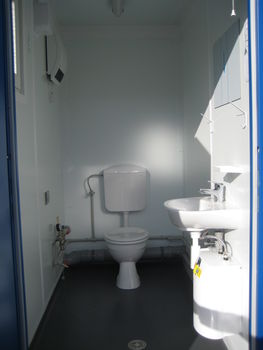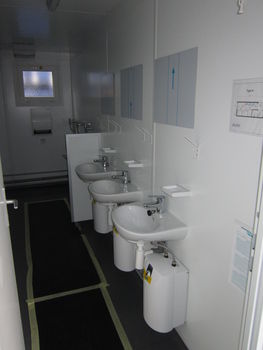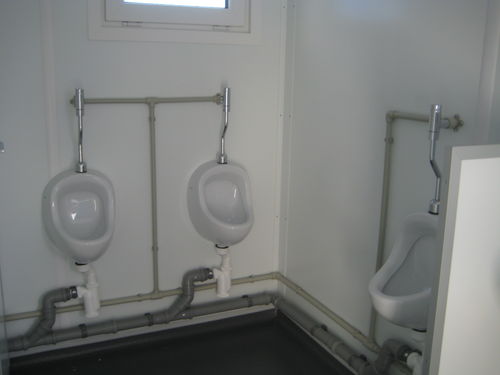 For other sizes, see our brand page Toilet Cabins CTX
For other types of portable toilet, including chemical, composting and plastic designs, see brand page Portable Toilets for Sale