20FT SHIPPING CONTAINER FOR SALE

This
20FT SHIPPING CONTAINER FOR SALE
is one of the most well sold products available from Containers Direct. It's economical, hardwearing and can be used storage as well as shipping. Also known as an ISO shipping container, it is the best way to ship goods overseas as these containers are transported in a stack to maximise space and keep costs down. For this reason, ISO shipping containers come in uniform lengths of 20ft and 40ft, and 8ft in width.
Shipping for overseas removals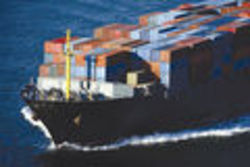 Many of our customers will select a 20FT SHIPPING CONTAINER FOR SALE as part of the Containers Direct
overseas removal service
, where we arrange shipping and UK customs clearance as well as supplying the container. Containers can also be hired for this purpose.
Unbeatable quality and value
Shipping containers are basically a metal box, made from galvanised steel which makes them waterproof and rustproof, very difficult to damage or break into and superb value for money. The price of shipping containers has been driven down by the decline of the manufacturing industry in the UK, meaning more containers arrive in the country carrying imported goods than are needed to leave the UK carrying exported goods, therefore the excess of containers become available for resale at great prices.
Modified 20ft shipping containers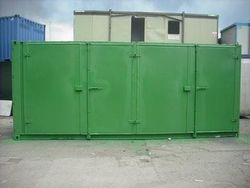 Many of these shipping containers for resale are put to use as a storage container, where they are either sold as they come, or modified to produce storage containers of different sizes. For example, a 20ft shipping container can be made into two smaller 10ft sized containers. This procedure involves making new doors for at least one of the newly made containers, and gives the customer the option of having the new doors fixed anywhere along the new container. Shipping containers have the doors positioned at the small end, which is great for shipping purposes, but not always the most convenient place for accessing a container used for storage. The 20ft shipping container shown here has the original
end door plus two side doors
.
Insulated containers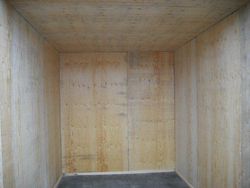 Containers Direct can also
line and insulate
any 20ft shipping container for sale, giving protection against moisture damage to vunerable storage items. Grafotherm can also be used as a cheaper yet effective alternative to plywood insulation - it's simply sprayed inside the container to coat the walls and ceiling.
Testimonial
Gary Simpson from Knowles Uk Ltd purchased a 20ft container, treated with Grafotherm and repainted green. He was very impressed with our customer service!
"It all came across as very efficient and customer centric. Very good sevice, great product. Well managed from initial contact, right through to an excellent delivery driver. Definitely use these guys again."