30FT SIDE DOOR CONTAINERS
To comply with ISO shipping regulations, usually shipping containers are manufactured with the door at the front end of the container. Although this suits the shipping process, once the container goes on to be used for dry land storage, the door in the narrow front end is not always the most convenient position for the customers' needs.
This is why Containers Direct stock side door containers in addition to the traditional front door shipping containers. They can be modified in a number of ways to make them more suited to storage.
Easy opening doors for storage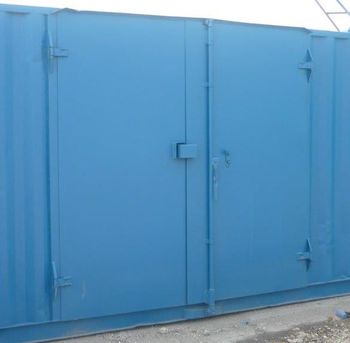 To achieve a
30ft side door container
we chop down to length from a standard 40ft box and modify by adding doors in the side. As well as repositioning the doors on storage containers, we can also fabricate new ones that are easier to handle than shipping doors. Made from flat instead of corrugated steel panels, our S1 doors are much lighter and therefore better for frequent use.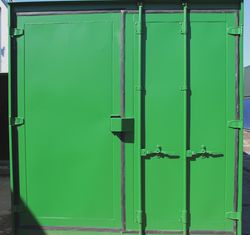 For extra protection against water entering the container we can add a
compressed door seal
£65 around any new door for an additional £65.
Or choose
S3 doors
which include a rubber seal and extra locking arm, as pictured on the right.
Adding extra side doors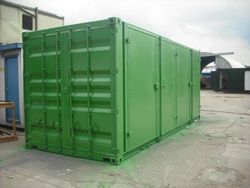 With a 30ft container there is enough length for additional side doors to be added. The original end door can also be retained for even better access. Side door containers of this nature make loading and unloading an easy job, with plenty of room to get loading pallets in and out.
Extra wide side doors
Standard shipping container doors have total width of 7ft 8in. However, upon we request we can make our flat panel doors wider than this. Our extra wide doors can be made to any width that can be accommodated in the long side of the container. This container has side doors totalling 20ft wide.