CLADDED SHIPPING CONTAINERS CLEAN CUT
Clean Cut
has a more "polished" finish than the Classic Rustic choice of cladding. With a sanded down edge, it is smoother and less rough looking.
Cladding the container
We fix timber batons using 38mm long galvanised nails through the container wall and seal around to prevent leaks. The cladding is then nailed onto the batons. As a more expensive option we can weld 25mm x 25mm box section onto the container to create a frame in which to screw the cladding.
Specifications:
Tannalised Treated White Spruce


Wood width - 6 inches


Recommended Paint colour: RAL8008, Olive Brown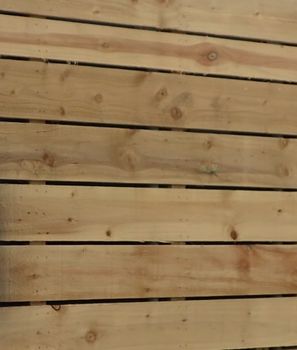 Price list for Clean Cut cladding
Prices start from (exc. VAT):
10ft - £980


15ft - £1115


20ft - £1445


25ft - £1710


30ft - £1980


40ft - £2510
Additional costs apply to the following:
Painting


Cladding around doors and windows


Sloping Roof


High cube containers


Attaching cladding using welded box section frame instead of nails and batons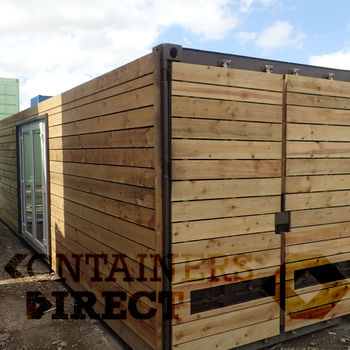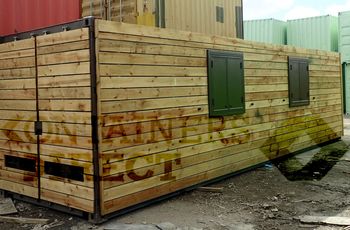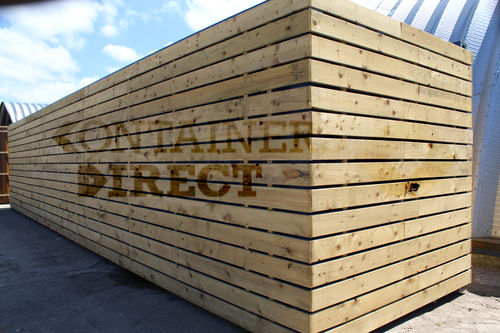 Clean Cut cladding