CONTAINER CONVERSIONS - LINING
A large proportion of our container conversions include some form of lining and insulation. For obvious reasons. insulation is very important if the container is to used as a personnel building. Not only does it provide warmth and comfort, but it also plays an important part in noise reduction. It also contributes to an aesthetically pleasing environment to work in, rather than the industrial appearance of bare steel walls! Containers used for offices can either be ply lined or melamine lined, while containers used for any type of food storage or preparation need to be melamine lined, as this is a wipe clean, hygienic surface.
Lining shipping containers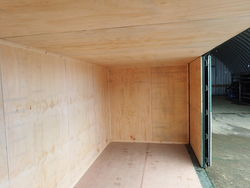 A step-by-step guide, options and pricing can be viewed on our
Lined Containers
information page. We can line ANY container with either 9mm or 12mm redwood finish, or melamine.
For real life examples of different types of lining in our on-site container conversions, take a closer look with the examples below: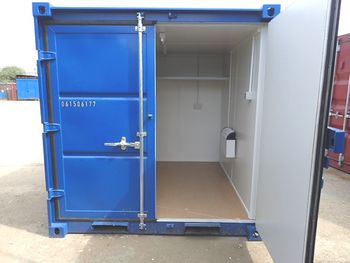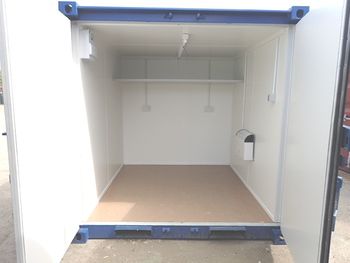 8ft changing room with standard ply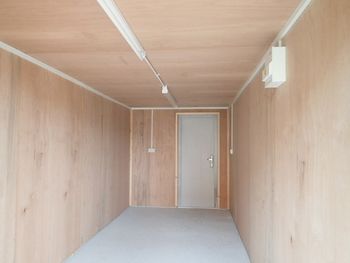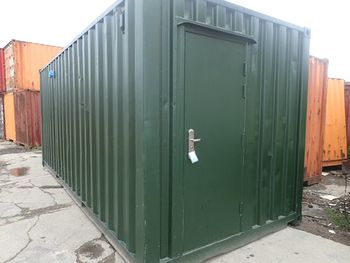 20ft equipment store with exterior grade ply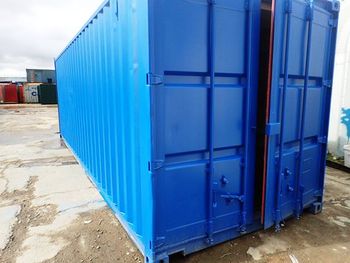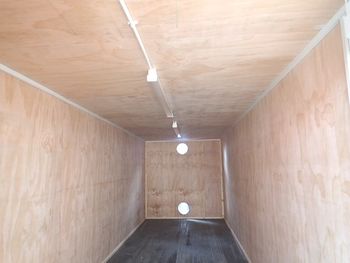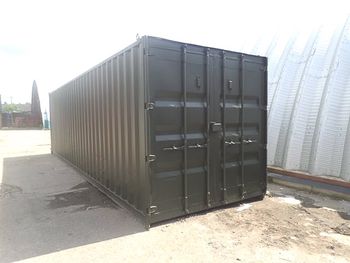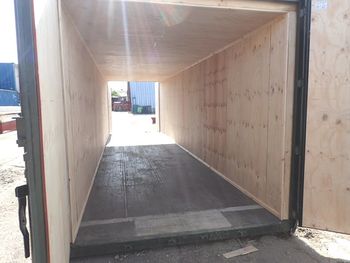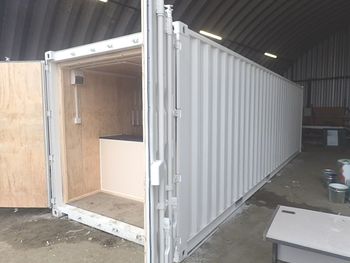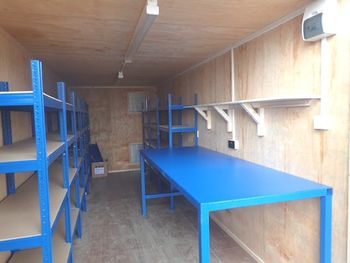 30ft equipment store with standard ply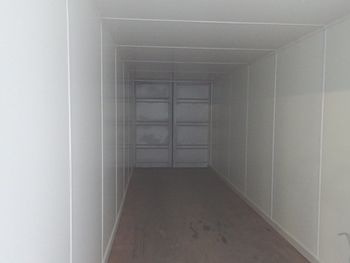 40ft high cube with melamine lining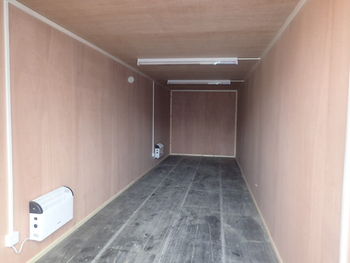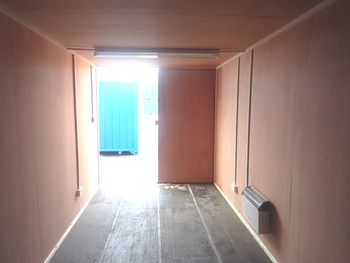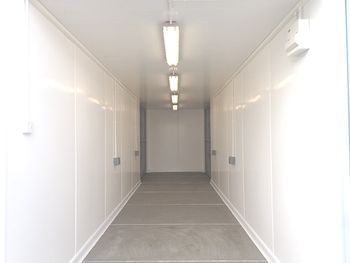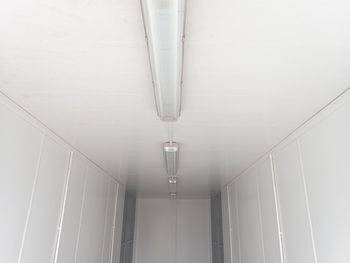 30ft lined with BePlas PVC panels
This conversion was an unusual job, as our client requested lining with BePlas. These panels are completely watertight and can withstand frequent high pressure washing.