Biomass Boiler Containers
Containers Direct specialise in converting standard steel shipping containers into custom built biomass boiler containers suitable for housing biomass boilers, equipment and fuel stores.
Shipping containers
are fast becoming the popular choice as the starting point for producing self-contained biomass boiler houses. Containers for biomass boilers are often required by schools and other municipal buildings where budgets and planning regulations do not allow for a new structure to be erected. To respond to this need Containers Direct have started taking contracts to convert the standard steel shipping container into a custom built structure suitable for housing the biomass boiler. Choose from
new shipping containers
or
used shipping containers
, or bespoke new builds. We have a full range of shipping container sizes to choose from, so whether you need a small biomass boiler in a
10ft container
, a standard
20ft container
or a
40ft container
we can provide it.
Why choose a biomass boiler?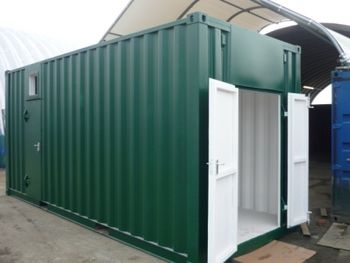 Along with reduced CO2 emissions and being ecologically sustainable, the government's Renewable Heating Incentive Scheme (RHI), means the biomass converter can both pay for itself AND generate income!
Non-Domestic
This scheme allows businesses, public sector and non commercial organisations that invest in renewable energy to earn quarterly payments throughout a 20 year period. Funded by the government and regulated by Ofgem, you can apply for payments online via Ofgem's website.
Domestic
This recent development means that domestic dwellings can now receive quarterly payments over a period of 7 years, for the amount of energy their system produces.
What is a biomass boiler?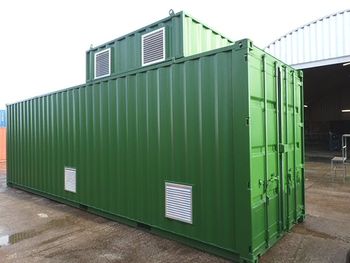 Bio mass fuel can be any renewable source, but most commonly wood chip or wood pellets are used. The fuel store is directly connected to the boiler room via apetures in the container walls, and the pellets are automatically fed through by means of a rotating feeder pipe connecting the two. The pellets are burnt in the pellet boiler, leaving only ash to be disposed of. This process results in far lower CO2 emissions than fossil fuels, and is completely sustainable.
The Boiler Room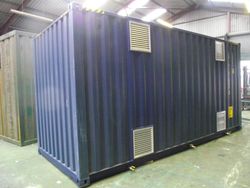 The boiler unit itself is fitted by the contracted specialist boiler provider, which is housed in a watertight, converted shipping container.
Our biomass container conversion starter package consists of:
The Fuel Store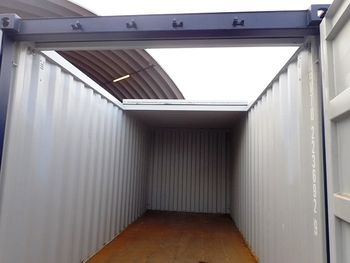 The container used to store this fuel can be adapted with a sliding roof to enable efficient deliver of supplies by tipper truck and is completely watertight when closed, in order to maintain essential dry conditions.
Our standard 10ft Wood Pellet Store container is lined with 18mm plywood for
insulation
, and to prevent condensation, sealed joints and Pellet Collector Housing.
The container fuel store can be purchased as a separate unit if required.
Benefits of biomass conversions in shipping containers


Cost effective in the short AND long term


Strong, weather-proof and secure


Anti vandal


Easy to transport and relocate


Built off site


Saves space within your building
Our biomass boiler conversions
For more details take a closer look at our examples of
containers for boilers
in our own workshops. These are custom built units, tailored to our clients' specific requests. Our sales team can work alongside your own requirements and provide an individual quote.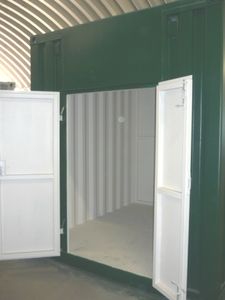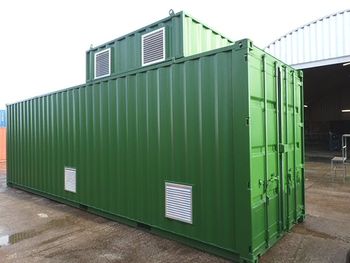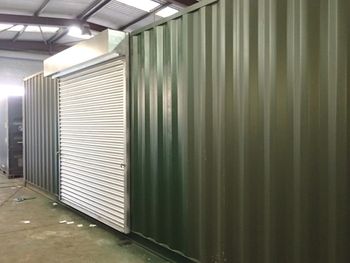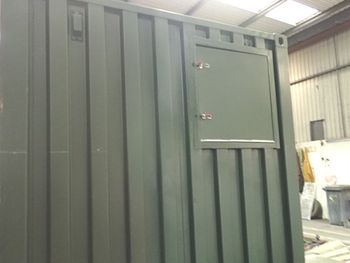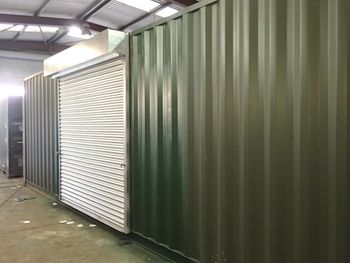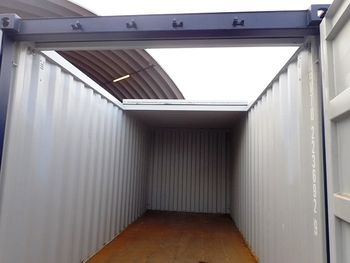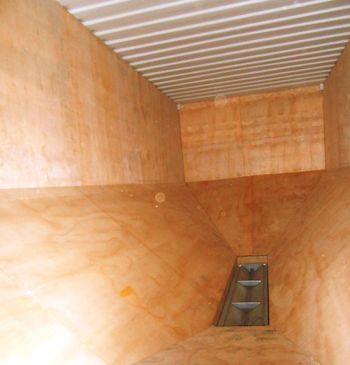 Wood pellet store
Testimonials
From Mark Shale at Stobart Biomass:

"Great customer focus, great service, did as promised and well priced within the market"

And from Jeff Ross of CFB Boilers Ltd:

"We would like to congratulate you on an excellent job, the delivery went smoothly, the top box fitted perfectly and easily and the door in the far end is a good job."