CONTAINERS FOR CAR STORAGE
If you've thought about using a shipping container as a garage for your car, but are unsure about the fit, the
CarTainer®
, exclusive to Containers Direct, is the answer. Built to a 10ft width, the additional 2ft of space over a traditional shipping container gives you the space to get in and out after you've parked up, without the wriggle. This container for car storage has been designed and built from scratch, using our expertise in garage design. As well as additional room, we've added ventilation to stop condensation, and top notch security locks, to keep your pride and joy safe and dry.
Design features of the CarTainer®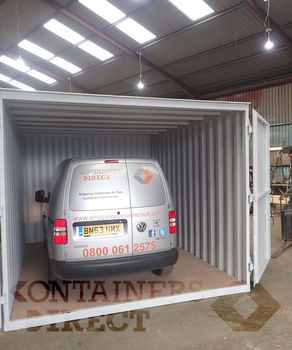 New build


10ft wide x 8ft 6in high


8 vents - 4 high, 4 low on opposite sides


Heavy weight bearing floor of up to 4 tonnes


High security mortice lock


3 heavy duty welded hinges each side


Shoot bolts


2 machine engineered ship handles


Painting to your
colour
of choice is included in the price!
Available in three lengths:
CarTainer®1510
- 15ft x 10ft x 8ft 6in
CarTainer®1710
- 17ft x 10ft x 8ft 6in
CarTainer®2010
- 20ft x 10ft x 8ft 6in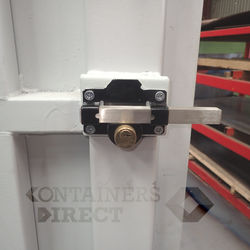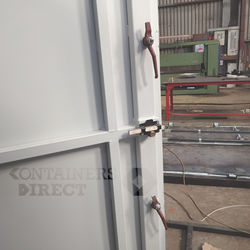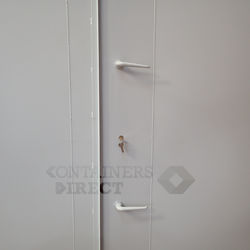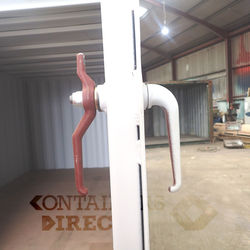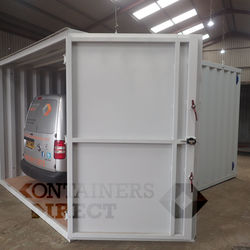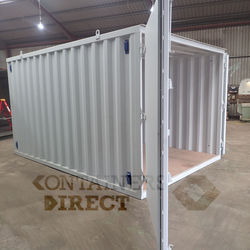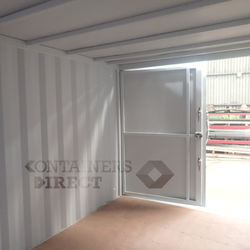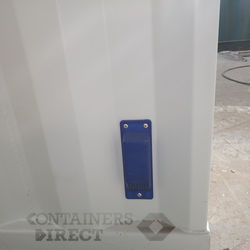 Getting in and out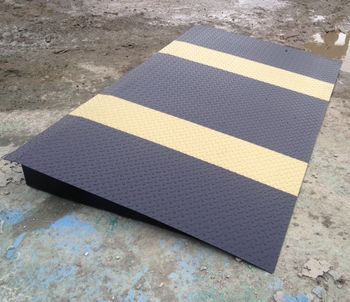 With a low level floor, driving a car into a container is not usually a problem. However, as some as our clients prefer to use a ramp, we have designed this 8ft x 4ft
CarTainer® ramp
for use with container car storage. The ramp is low level so it can be left in situ, even when the opening and closing the container doors.
Keeping condensation out
The vents installed as standard on the
CarTainer®
allow for a cross flow of air to keep moisture build up at bay in a container that is in frequent use. However, if you are planning to use the container for car storage over long periods of time shut away, then we recommend looking at further condensation treatments. We offer two options as extras:
Other optional extras for the
CarTainer®
include:
Please note, the Container® must be sited on a level, hard standing surface.