Containers for Export
If you are searching for containers for export, it is crucial the container you choose is of ISO quality, otherwise it will not be allowed to go to sea. This article will give you a clearer view of what this actually means, and what to look for in order to purchase appropriate containers for export.
Conforming to ISO standards
ISO is the International Standards Organisation, and is responsible for setting down the standards to ensure that shipping containers can travel without being a safety hazard or causing damage to other shipping containers in transit. This is important when you realise that shipping containers are stacked, often up to eight high for the journey overseas. Without rigorous standards governing size and suitability this could be disastrous! This is why you will notice nearly all containers for export are a standard width of 8ft wide and either
20ft
or
40ft
long. The height of the container is not really an issue for safe transportation, but most are 8'6" high. However,
high cube containers
with a height of 9'6" are becoming increasingly popular.
What is an ISO container?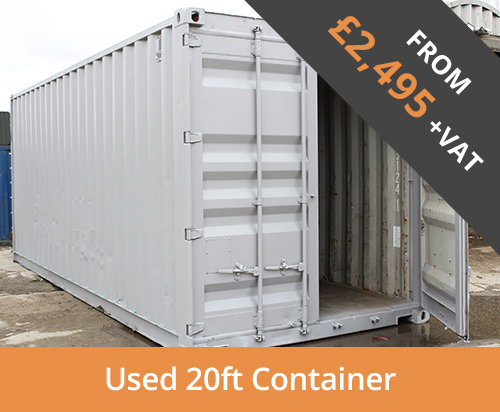 ISO containers have to be extremely strong to withstand heavy loads and stacking, and be completely watertight. For this reason containers for export are manufactured from
Corten steel
, which is extremely tough and contains rust inhibitors. The floors are thick grade marine ply, as it is essential they are strong enough for heavy weight bearing. The doors, also made of steel must be located at the front end of the container, and of course lockable.
Certifying a container for export - the CSC plate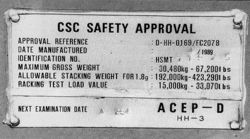 There's no need to worry about having to carry out all these checks on the container yourself, the simple way to guarantee the container is fit for export is to check it has a CSC plate. This is the shipping container equivalent of a car MOT. This plate guarantees it is certified for export.