Containers for Paperwork
Storing paperwork is an essential, but not always convenient, part of running a company. Endless amounts of office space can get taken up with old paperwork you may never need again, but you can guarantee if you shred it too soon you'll regret it at some point! This is why many business and organisations are choosing to store paperwork in out of office units, where it is neatly out of the way, but still accessible if needed.
Security, convenience and quality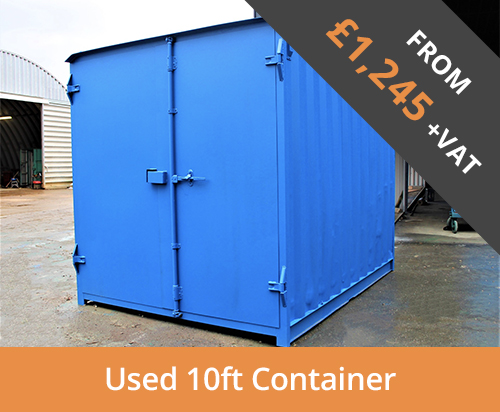 Outdoor storage containers are the best option for keeping old paperwork in one easily accessible place and we have a number of containers for paperwork that combine convenience with security. The highest level of security is a must with paperwork, as you can imagine the damage that could be caused if it fell into the wrong hands. This is why our containers for paperwork are classed as anti vandal containers, made entirely from steel, which is not only the most difficult type of unit to break into, but also makes them watertight - a leak over your paperwork would be disastrous! Furthermore, our containers for paperwork are all made from treated steel that helps to prevent future corrosion. We use the best quality Italian made padlocks to secure your container, and on top of this we add a lockable metal box to secure the padlock itself.
The importance of condensation prevention for paperwork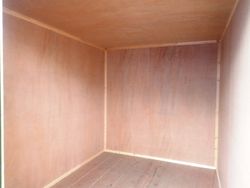 We would strongly recommend that any container bought for the purpose of storing paperwork is either lined and insulted with plywood and rockwool, or treated with one of the range of insulation products available. A
10ft storage container
lined and insulated and is ideal for storing filing cabinets of paperwork. For smaller requirements try a
6ft lined container
.
Upon request Containers Direct can treat all containers for paperwork with
Grafotherm
, which is ideal for preventing the build of damaging condensation within containers. Alternatively we sell the Absorpole, an anti condensation product to hang inside and 'grab' moisture. We cannot stress how important it is to take steps to guard against the effects of condensation in containers holding paperwork.
Self assembly containers
A cheaper and often more convenient option are
self assembly
containers for paperwork. These can also be pre treated with Grafotherm, and retain all the security features of standard containers, but are much less expensive as they require self assembly, and delivery costs are far lower. For premises in built up areas with tricky access, self assembly containers are the best option, and on top of this they offer greater flexibility than any other storage product on the market.
For more on self assembly products, see our article
flat pack containers for sale