ELECTRICS IN CONTAINERS
Supplying power to your container is a lot easier than you may think. Containers Direct offer a range of electrical installations to all our storage containers supplied.
We have two standard package levels priced according to the size of your container, as well as offering bespoke installations upon request.
Installation of electrics
We install to our clients' own layout, and we supply a CAD for approval prior to commencing work.
All wiring is surface mounted in plastic conduit. To avoid drilling directly into the container walls (no one wants a leaky container!), we weld additional steel strips to the inside of the container to mount the electrical fittings. Or if you have purchased a ply lined container, we fit directly onto the ply.
*
Consumer unit and external hook up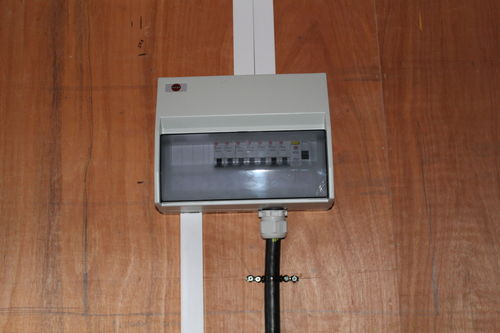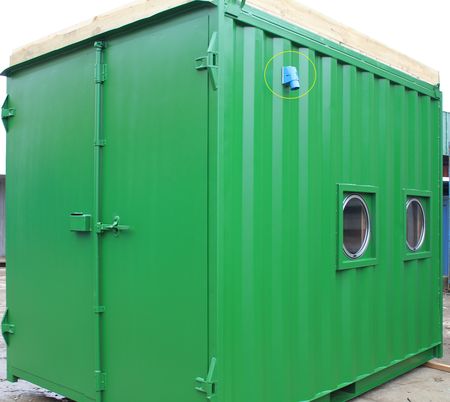 Price List
| DESCRIPTION | 5ft - 13ft | 14ft - 17ft | 18ft - 22ft | 23ft - 26ft | 27ft - 35ft | 36ft - 40ft |
| --- | --- | --- | --- | --- | --- | --- |
| Package A: Consumer Unit, External Hook Up, 1 x strip light per 10ft , double socket* | £315 | £330 | £350 | £410 | £415 | £495 |

*Please note: if your container is unlined, there will be a minimum surcharge of £160 plus VAT depending on container length. Prices may also vary for Extra Wide containers.
Additional details and extras
We can include the following additional installations to either package:


2 kw convector heater - wall or floor mounted (2' long x 15" high x 4" deep) - £70 plus VAT



Additional strip light - £50 plus VAT (Please note, we recommend 4 lights for 40ft )



Additional double socket - £30 plus VAT
Electrical Certification
If you require your electrics to be certified, please let us know before placing your order. As all certificates expire once the container leaves the depot, we do not issue electrical certificates as standard within the rates above. If you require the electrics to be certified before the container leaves our depot, we are able to provide a certificate for an additional fee. However, as this will be invalid once the unit reaches your site, we recommend you engage a local electrician to re-certify the unit for your records. Please speak to your Sales representative if you have any queries, and we would be happy to help!