Flat Pack Chemical Stores
Flat pack chemical stores combine the safety elements of chemical storage with the convenience and price of a flat pack product. Most chemical stores are made from
converted shipping containers
, but Containers Direct can now offer their customers a convenient flat packed version for chemical storage.
The convenience of a flat pack store
Flat pack chemical stores are the answer to the problem of difficult site entry, as they are packed and delivered in a compact form which is light enough to be manually transported, wherever you want to position it. They are quick and easy to
assemble
, and return to flat pack form if relocation is required. As with all flat packs from Containers Direct, all flat pack chemical stores have
modular capacity
, meaning you can expand storage space by joining further products at any time.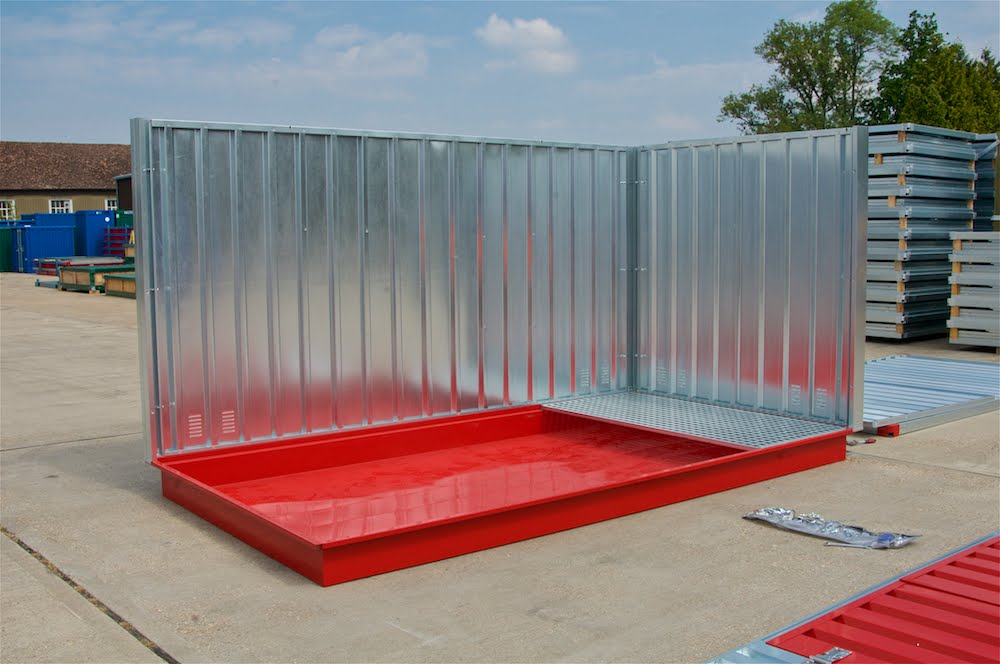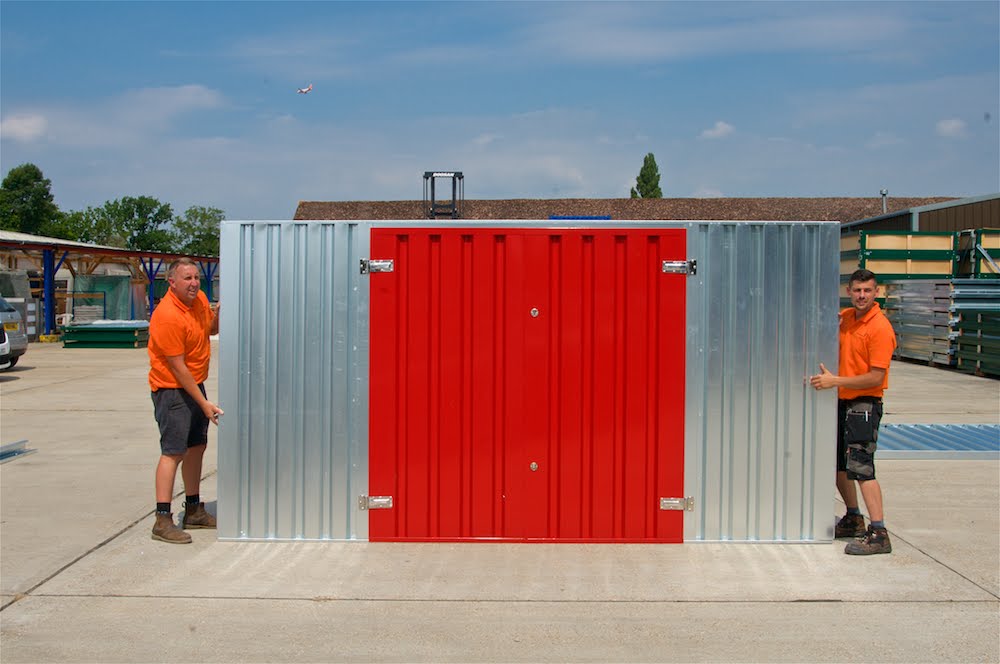 Chose from three sizes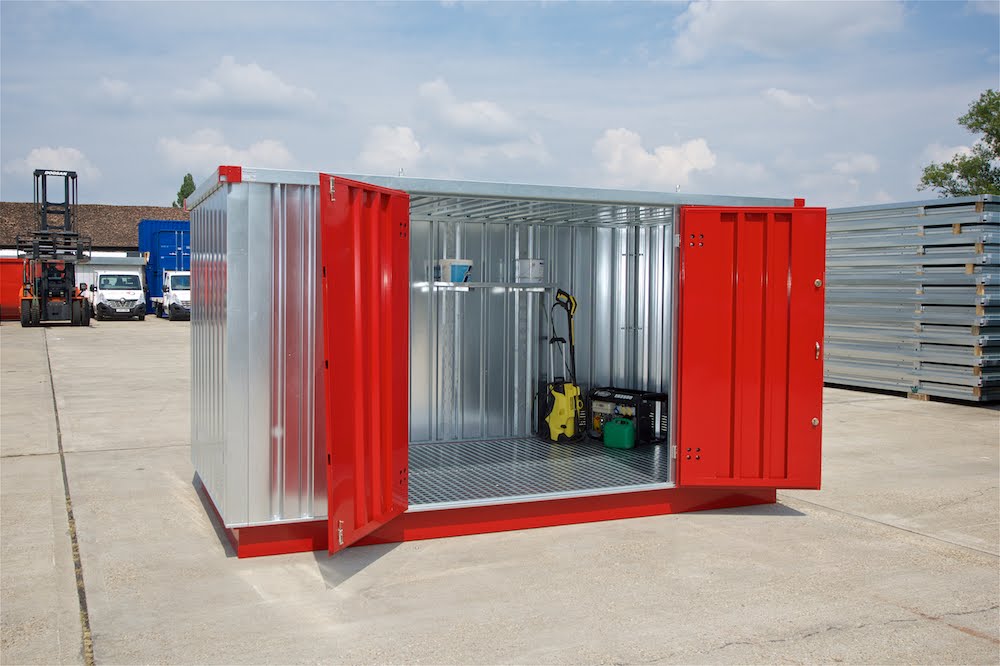 With
2m
,
3m
and
4m
chemical store models are available to accommodate different sized loads. For full and accurate dimensions, see the table at the bottom of the page. Most storage containers are made from galvanised steel with timber flooring, but safety regulations applied to the storage of hazardous materials means the floor of flat pack chemical stores are unique, as they are required to be proofed against spillages and leaks.
Please note self assembly containers are not fire-rated, therefore are not HSE approved for storing pesticides/flammables.
Chemical store flooring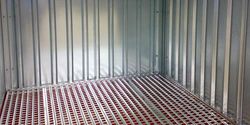 Firstly the floor of the flat pack chemical store is made of steel instead of timber, and has a special patterned surface that gives grip to prevent slippages. Secondly the floor has a unique sumped base with a suspended floor grate. This sits below the steel plate on the surface of the containers and allows any spills and leaks from the stored chemicals to be drained safely away. Without these special features the floor of the container would very quickly deteriorate from being constantly soaked in chemicals, and would be a health hazard to anyone using the container.
High security
Double locking is standard on all flat pack chemical stores, to comply with regulations that security against unauthorised entry is paramount with hazardous materials.
Shelving can be added as an optional extra.
| Container Type | Length | Width | Height | Weight | Sump capacity |
| --- | --- | --- | --- | --- | --- |
| 2m | 2.16m | 2.30m | 2.24m | 520kg | 6801L |
| 3m | 2.16m | 3.08m | 2.24m | 633kg | 9041L |
| 4m | 2.16m | 4.08m | 2.24m | 781kg | 1212L |