FREIGHT CONTAINERS
Containers Direct can supply a variety of new and used freight containers for storage and export shipping. There are a multitude of different types and sizes of containers on the market, so it can be difficult to know which is the best one to buy. The starting point in choosing the right type of container is your intended use for it.
Freight containers for shipping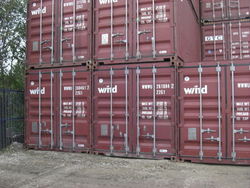 If you are going to be using a container for shipping, whether it's for exporting commercial goods, or moving overseas, it is vital you avoid the costly mistake of buying a shipping container that's being sold as a storage unit. Storage units, while still technically shipping containers, have usually been converted in some way for use in the storage market, which nullifies their use for shipping. Or they are no longer up to the strict standards imposed by the CSC (Container Safety Convention). While many containers can be absolutely fine for dry land storage, in order to be passed as fit for the rigours of shipping, they must pass a number of checks (a bit like a car MOT) and be in possession of a CSC plate/certification to be accepted as cargo by shipping container liners.
Different types of freight containers for shipping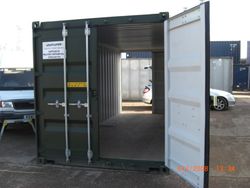 All shipping containers are made from strong, rust inhibiting corten steel, which makes them very tough and built to last. A
standard shipping container
has a single door, located on the end of the container and will be either 20ft or 40ft in length, with a uniform width of 8ft and a height of 8ft 6 inches. However, there are other types available, although these are much harder to come by. These include:
Freight containers for use as storage units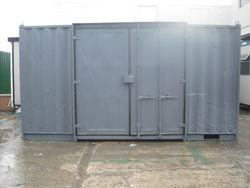 These should be structurally sound, so they are watertight and therefore without holes or excessive rusting. Cosmetic damage on used containers is quite normal and will not affect the performance of the container, and can be easily covered with a coat of rubberised container paint. You will find containers for storage in many different lengths, as they can be easily
cut down
to any size in demand, and they may have other features not found on containers for shipping, such as different types of doors, additional doors and/or repositioned doors. These features make for more convenient use as a storage container.
Containers Direct specialise in converting freight containers to fit our customers' specific requests. We can provide any type of container you need for storage, whether it's an 8ft unit with a lightweight storage door or a
30ft unit with side doors
.
Condensation prevention in freight containers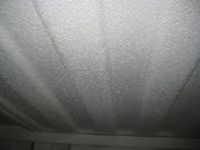 Whether you are shipping or storing, condensation can be a problem in metal containers, so for loads containing soft furnishings, paper goods etc, it is recommended that some form of condensation treatment is used. There are a number of options - choosing a lined container, using a dessicant, or alternatively requesting
Grafotherm
treatment for your container. This is a simple but highly effective, once only spray treatment that coats the inside the container and maintains dry conditions.
Freight container dimensions
| Container Type | Length | Width | Height | High Cube Height |
| --- | --- | --- | --- | --- |
| 10ft | 10'/3.05m | 8'/2.44m | 8'6"/2.59m | 9'6"/2.89m |
| 15ft | 15'/4.55m | 8'/2.44m | 8'6"/2.59m | 9'6"/2.89m |
| 20ft | 20'/6.06m | 8'/2.44m | 8'6"/2.59m | 9'6"/2.89m |
| 30ft | 30'/9.12m | 8'/2.44m | 8'6"/2.59m | 9'6"/2.89m |
| 40ft | 40'/12.19m | 8'/2.44m | 8'6"/2.59m | 9'6"/2.89m |