ISO Containers
We have a range of ISO containers available for you to choose from which are all designed and built to withstand global transport by road, rail or sea. ISO containers are specifically designed to carry goods overseas, aboard container liners. For this reason they have to be built to very precise specifications and standards, otherwise they could pose a risk to the safety of anyone handling it, or cause damage to other containers being transported alongside. The International Standards Organisation (ISO) sets down rigorous standards which a container to be used for sea journeys must conform to.
Are all shipping containers suitable for shipping?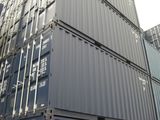 We frequently get asked at Containers Direct how to tell whether a container is suitable for shipping or not. It can be confusing, as nearly all containers are described as shipping containers, but not all are suitable for shipping. The answer lies in whether it is an ISO container.
All shipping containers built from new are ISO containers, made from
Corten steel
and designed to carry extremely heavy loads, but many are sold off after only a few journeys to be used as storage units, because of their strength. So technically they are still shipping containers, but are no longer used for actual shipping. Many containers are modified once they are being used as a storage unit - for instance it may be cut to a smaller size, have the doors altered and maybe a lock box added. Even minor changes to a shipping container will change its ISO certification.
What to look for in an ISO container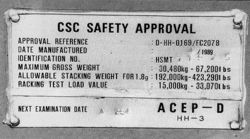 So if you are looking for a container for shipping and not storage, it is essential you look for certified ISO containers only. These will almost always be 20ft or 40ft in length, have the door located in the front of the container and not have been modified in any way. If you are in any doubt about the suitability of a container for shipping, check whether it holds a CSC plate - this is the certificate that allows it to be accepted by container handlers to travel onboard their liners.
Plated containers at Containers Direct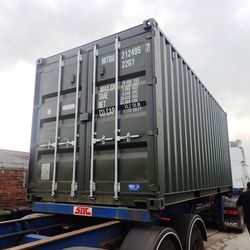 Containers Direct have a range of ISO containers plated for shipping. We hold stocks of
20ft shipping containers
located in various supplier depots across the UK, therefore delivery cost are low. The are nearly new, meaning they have only made one journey.
Quality used containers
In our used range, you can make some great savings on good condition ISO containers with a year's warranty. Our unmodified second hand
20ft shipping containers
and
40ft shipping containers
give you the best prices per foot.
Containers for storage and conversion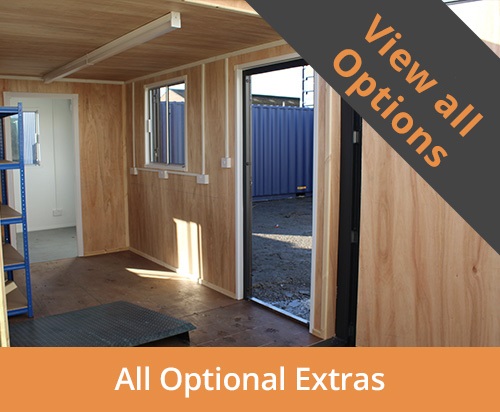 If you are looking for a shipping container for storage then your options are widened, as you are not restricted by size and a wide range of modifications can be carried out on your container tailored to your needs. They can be cut down to any length, to give for instance
10ft containers
,
15ft containers
,
24ft containers
and more. Alterations such as ply lining, storage style doors and a lock box can be made to your container.
Call us on 0800 061 2575 for friendly and helpful assistance from our sales team