Metal Storage Container
Containers Direct have two main types of metal container for sale - flat pack and prefabricated. Both have their strong points, so when it comes to deciding which is best for you, a good starting point is to ask the questions 'where are you going to store it?' and 'what are you going to use it for?'
Flat pack metal containers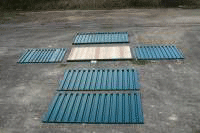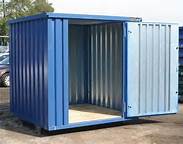 If you have limited space to store a container in, or feel it's inadvisable to attempt delivery of a very large load to your location, then it's probably best to select a
flat pack container
. They are assembled on site, so there are no limitations to where our drivers can reach. You will make substantial savings on the costs with our flat pack stock. We often get calls from customers concerned over the prospect of self assembly, but in basic terms, it's only a matter of screwing the panels together and you don't have to be in the construction trade to do this! Our online
assembly guide
demonstrates this, although full detailed instructions are enclosed with the product too. It may also be sensible to use a flat pack container if you have the need to relocate it regularly.
Metal shipping containers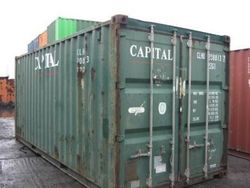 The prefabricated brand of metal container is stronger, and built in a wider range of sizes - they can be up to 40ft long! So if you have a particularly large or heavy load to store, this may be better for you than a flat pack, where the largest size is only 13ft (4m). These types of stores are usually shipping containers, which can then split into two further types - modified and unmodified.
Modified shipping containers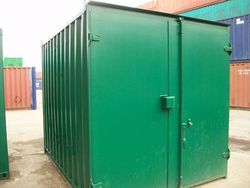 These are designed for storage by using the main body of a shipping container, and making alterations to produce a wide range of custom built storage units. Have a look at this
metal container
that has been cut from a shipping container to produce a 12ft storage container with easy open and close doors. Original shipping doors are quite heavy for frequent use!
Unmodified shipping containers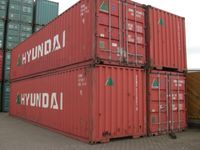 These are suitable for shipping or storage. If you are planning to use it for shipping it's essential you check it's certified and plated first, as it needs to pass rigorous standards before it can be shipped. However, many unmodified shipping containers will be used by customers for storage purposes only, as they are cheaper than modified containers, but still give the same level of protection to the contents.
We have new, quality used and economy containers for sale - something for all budgets. This
metal container for sale
is a example from our budget range of shipping containers. It does the job at a great price!