METAL CONTAINERS IN BIRMINGHAM
Containers Direct are supplying a variety of metal containers in Birmingham. Our supply depot situated in Birmingham has proven to be a great way to offer containers to customers within easy reach of the Midlands at prices comparable to those living near our main depot situated in the North West.
Products available in Birmingham
We hold a range of our stock of metal containers in Birmingham, ready to be dispatched upon purchase, so why not have a look at our availability in this region? We have shipping containers to suit all budgets, storage containers and flat pack products.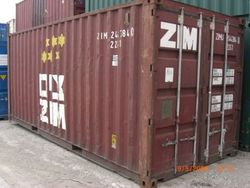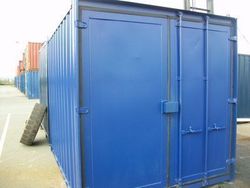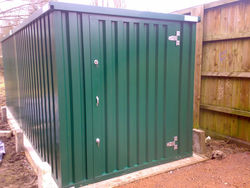 Containers for shipping, storage and modified containers
Our
shipping containers
held in Birmingham can either be used for shipping (please check if certified first) or great value for money storage. Certified (ISO) shipping containers are either 20ft or 40ft long, but you can also find metal containers in Birmingham that have been cut down from these, to produce superb quality storage containers of varying lengths.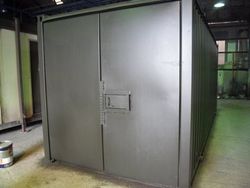 This
21ft METAL CONTAINER IN BIRMINGHAM
has been cut down from a 40ft shipping container, and modified with easy opening doors, which are often preferred on storage containers to heavy shipping doors. But it still retains the resilience of a shipping container body, that purpose built storage containers cannot match.
For more products in Birmingham, take a look at this standard
20ft container
and standard
40ft model
.
Flat pack containers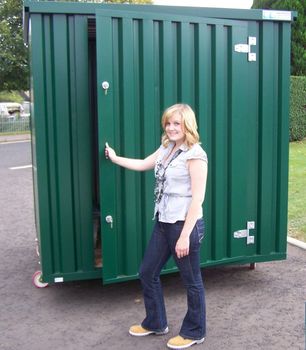 The
flat pack
metal containers in Birmingham are only suitable for storage, but are ideal for domestic and lighter industrial use. Self assembled and made from a thinner grade of steel than a shipping container, they are not as expensive, but more than adequate for general purpose storage, so you'll see this type located in many school grounds, allotments and back gardens across the Midlands. They have the advantage of being collapsible and can moved with ease from one spot to another, and can be utilized in places off limits to shipping containers .