MINI SHIPPING CONTAINERS
Our mini shipping containers are superb for secure storage solutions for sites with a confined space.
The containers are able to provide an equal amount of security and endurance as the larger shipping containers do, however they are available in smaller dimensions to suit our clients' needs ranging from
4ft
upwards.
Refurbished 5ft to 10ft Steel Mini Shipping Containers for sale
Mini containers are usually cut down from larger containers, and can make excellent stores for bikes (including motorbikes) and small storage loads. They are also very popular as an alternative to the traditional garden shed, whether it's for the back garden or an allotment.
Please note cut down containers are not suitable for shipping or stacking. They can be modified upon request if these conditions are required.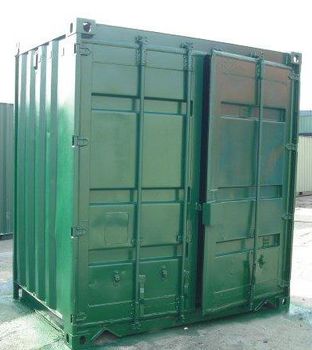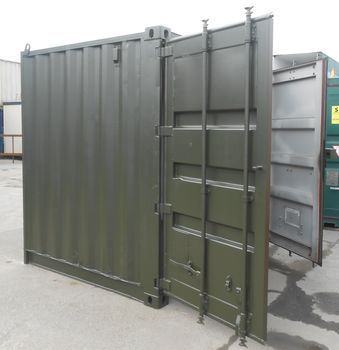 Features of mini shipping containers


Free Repainting - the price of our mini shipping containers includes exterior re-spraying with our specialist rubberised container paint, in a choice of colour.


Please note, for very light or bright paint options (ie white, yellow, red, orange) there is a supplementary charge of £120


Free Lockbox - All of our mini shipping containers come with a steel lockbox, which protects the padlock from tampering (usual retail price £55)



Five doors to choose from - We offer five distinct door types, each with its own benefits. We categorise them as S1, S2, S3, and S4 containers, we can also fit a personnel door if preferred.
For more information on mini shipping containers, please contact one of our sales team, where you can be sure of a helpful response.