16ft Containers for Sale - New
Our new 16ft shipping containers for sale are manufactured from original
40ft shipping containers
, by taking these larger containers and cutting them down to the required size. They can be cut to any size, in our own workshops, to produce smaller great quality storage containers. Our 16 ft containers, along with the 10ft, are one of our most requested sizes of
cut down containers
. Once cut down and adapted for storage, new 16ft shipping containers no longer conform to shipping standards, but they do make the best storage containers on the market. Genuine shipping containers are chosen to make new storage units as they cannot be beaten in terms of strength, security and durability. Made from strong
COR-TEN steel
, which has rust repellent properties, and with heavy-weight bearing floors, they will give you years of secure, watertight storage at a cost that won't break the bank. We offer the 16ft with a unique
choice of four standard door types
, each designed for the needs of different groups of users and applications.
We use either new or used steel ISO containers to cut down from, according to our customers' choice. A new 16 foot will be in better condition than its
16ft second hand container
counterpart, and will last longer, but used
quality storage containers
represent great value for money and we guarantee they are watertight and structurally sound. Whether you choose new 16ft shipping containers or used, they can be refurbished with a range of optional extras, a choice of four door types (or
doors in the side
), or we can convert them for a wide range of applications, including offices, and portable metal toilets. Notable for our experience in high quality conversion work, we can modify any container to match our customers' requirements, carrying out standard modifications such as ply lining, right through to full-scale high end conversions. When you buy from Containers Direct you get the container you need at prices that reflect both value and quality.
Free with ALL 16ft New Shipping Containers
Lockbox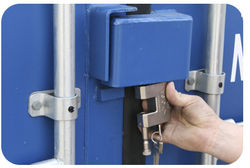 Our 16ft new containers all come with a steel
lockbox
, which protects the padlock from tampering (usual retail price £55).
Recommended Product for 16ft New Containers
Repainting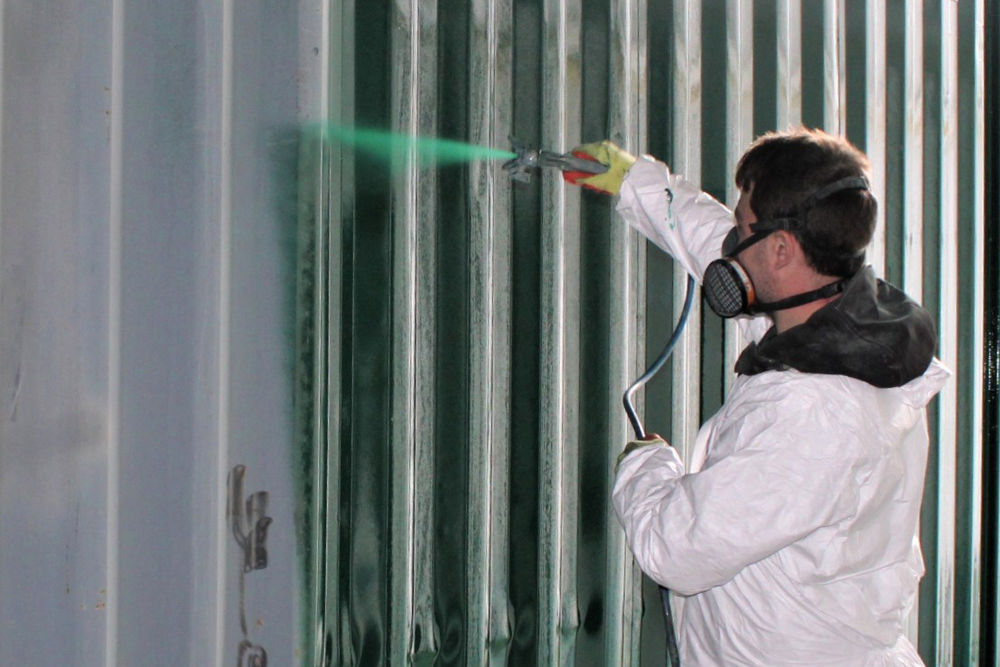 If you require a specific colour of container then we recommend a
repaint
in our rubberised marine paint.
The Build Process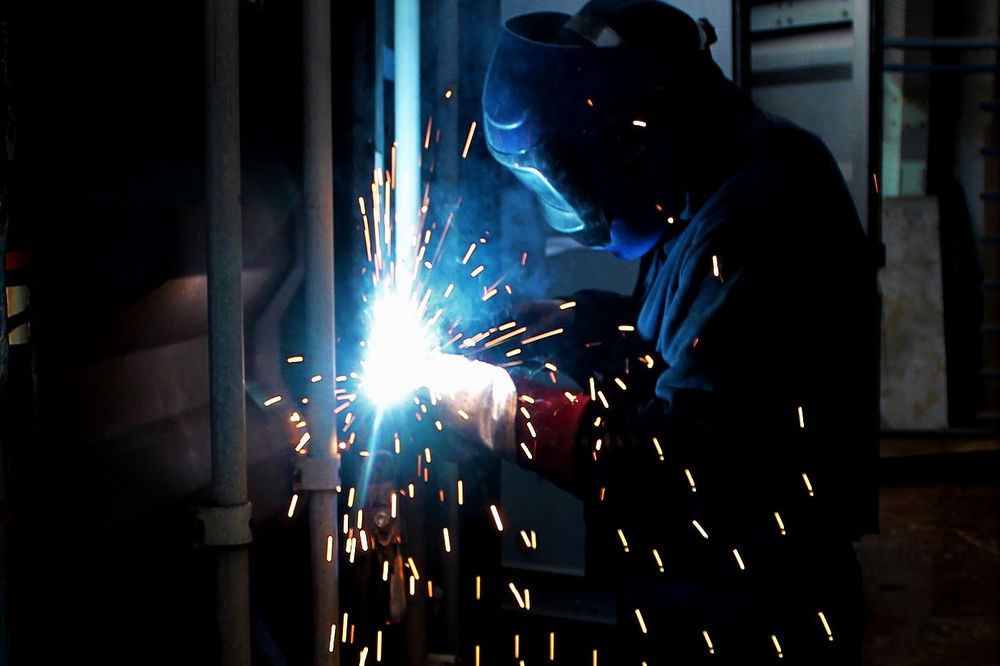 All of our 16 foot new shipping containers are built in our in-house fabrication depot and deliver on weekly runs across the UK. The fabrication process involves taking a 40ft new shipping containers and cutting it down to size, either retaining the original doors, end wall or neither. Based on our customers' requirements, we then manufacture new doors and walls, using high gauge steel and matching corrugated metal panels. All parts are then fully seam welded to create our new 16fts. Our emphasis on quality production makes these the UK's best-selling 16 ft new container. Learn more about how
cut down containers
are made.
16ft Container Dimensions
| Container Type | Length | Width | Height |
| --- | --- | --- | --- |
| 16ft DV | 16ft | 8ft | 8ft6 |
| 16ft High Cube | 16ft | 8ft | 9ft6 |
If you are seeking exact dimensions and specifications for all sizes of containers, visit our
Shipping and Storage Container Dimension Charts
page.
Request a Quick Quote!
Contact our sales team for your no obligation quote, including delivery!
See how adaptable the 16ft can be!

TESTIMONIALS
"You've got it right! Would definitely recommend to others, from the initial enquiry through to delivery you provided excellent customer service. The container itself met our requirements perfectly. Many thanks"
From Steph Bowler - Plymouth Community Homes
"I was very happy with the product provided and the service from ordering right through to delivery. Excellent communication throughout. Would definitely recommend you to others. Thank you"
From Lincolnshire Aviation Centre.
Read all testimonials here!