USED ISO CONTAINERS
ISO containers are built to very precise specifications, designed for shipping where health and safety is paramount. When they are built from new these shipping containers will be certified as seaworthy, and will be in possession of a CSC plate which is the equivalent of a container passport. Therefore is it essential that any used ISO container purchased specifically for shipping holds one of these. Containers Direct can assist with checking this before purchase if you are in any doubt.
The role of the ISO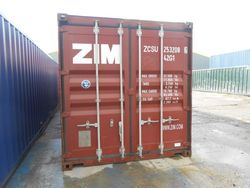 The International Standards Organisation sets these required standards, which is why they are referred to as ISO Shipping Containers. Containers Direct have an expansive supply of new and used ISO containers located at our regional supplier depots across the UK. This enables us to give our customers the cheapest available rates on transport, as well as sourcing good quality containers as they arrive on UK shores.
Used containers - modified or unmodified?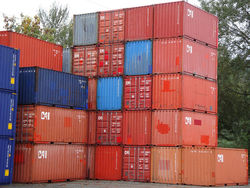 Used ISO containers generally have a long lifespan, and depreciation is slow, so we recommend looking at
pre used containers
for the best value. Manufactured from high tensile, rust inhibiting corten steel they are built to withstand wet conditions, rough handling and heavy weight bearing. When you consider that containers are stacked up to eight high on board liner ships, that gives you some idea just how strong they are!
If you are looking for a container for shipping/export, the container you choose should not have undergone any modifications, as this would invalidate the certification for shipping. If you are looking for a used container for storage only then this is not an issue, as it is very common for shipping containers to be modified for storage, particularly the doors. It is worth noting that a shipping container door is always corrugated as opposed to flat, and always found at the front facing end of the container. Have a look at this
nearly new 20ft container
for a clear view of a proper shipping container door.
Standard sizes of ISO containers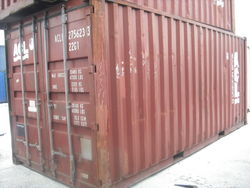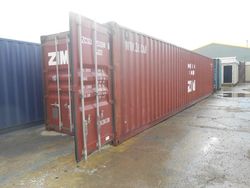 Containers Direct sell nearly new, and quality used ISO containers, mostly in 20ft and 40ft lengths. These are the most common standard lengths in which shipping containers are built, with a width of 8ft and height of 8'6". These standardised sizes may seem a little restricting, but they are essential for group transportation.
40ft High cube
containers are available which stand at 9'6" high.