DryBox Eco Range
New at Containers Direct! The cheaper, greener way to guarantee condensation free containers.
Condensation in steel shipping containers can wreak havoc with the contents, especially during the winter months when temperatures drop causing moisture to form inside with no means of escape. The effect of this over time as dampness builds up is especially damaging to items such as textiles, paper, cardboard, furniture, food stuffs and electrical items. In particular paperwork and document storage needs to be kept in an completely moisture-free environment. No one wants to open their storage container to find stains, mould and a musty smell clinging to their belongings.
To combat condensation our joiners have been
ply ling and insulating
containers for over a decade, with highly effective results. However, the disruptive effect of Covid in recent times has thrown up many challenges to key industries and economies, which require an outlook of adapt and survive, or better still, adapt and thrive. From this perspective Containers Direct have developed new products and ways of working to bring you the affordable products with a faster turnover. From this background the DryBox was conceived.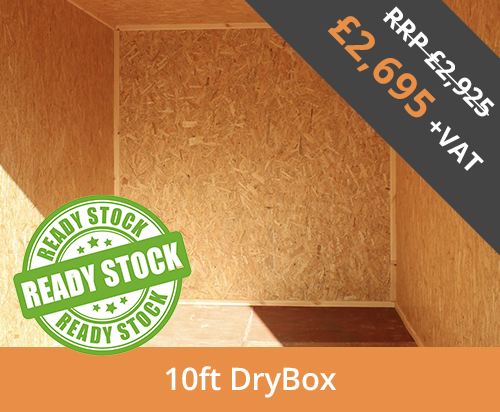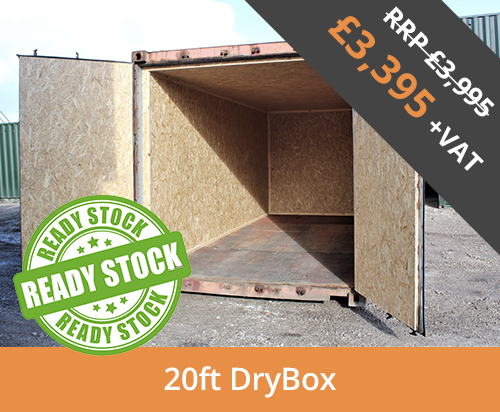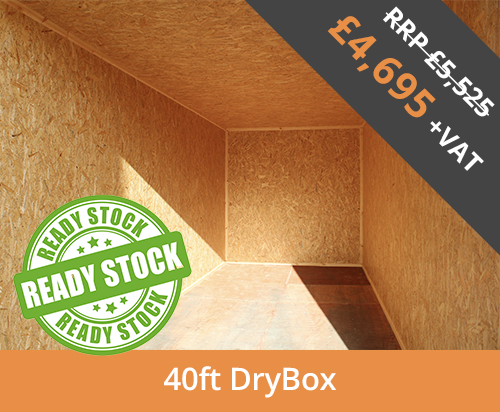 Why chose a DryBox?
Affordable
The DryBox offers affordable lining in standard sized
20ft shipping containers
and
40ft shipping containers
, and
10ft cut downs
. While we've always offered the option of ply lining in containers, the price of timber, and indeed most other building materials, has risen sharply, pricing this valuable upgrade beyond the budget of some of our customers, or leaving them with the temptation to take a gamble on damp and condensation. We buy
KronospanTM
boards in bulk which lets us pass this saving on to the customer. As with all our ply lined containers we use the mineral-based Rockwool insulating material packed behind the boards.
Sustainable
The newly formulated OSB lining developed by Kronospan
TM
that we use for the DryBox has been sourced from sustainable materials that offer an attractive price, are easily accessible, while still meeting our standards of quality control. The timber is produced with zero added formaldehyde and conforms to EN 300 performance standards. The DryBox itself is created by up-cycling second hand containers, minimising the carbon footprint.
Immediately available
Delays in production are common when there are material and labour shortages, including shipping containers themselves! We've bypassed these delays by ensuring we keep a reserve of good quality used shipping containers, selected exclusively for DryBox conversions. Our joiners use what would have previously been down-time, for instance when we experience delays in production due to circumstances beyond our control (a not uncommon problem during these difficult times) to "jump on" to a DryBox job. This enables us to build up a good supply of 20ft and 40ft DryBoxes, ready for dispatch when an order is placed. Other lengths are available, but lead times may be longer.
Find out more about KronospanTM OSB boards
High quality, durable and knotless timber-based sheets


Suitable for damp/humid conditions


Environmentally friendly, produced with Zero added formaldehyde


Conforms to EN 300 performance standards


8mm thickness


KronospanTM brand


Pine and spruce wood base
Other features of the DryBox
All DryBoxes come with a FREE
lockbox
, and if you have chosen a 10ft a free repaint to a standard colour choice is included. To increase airflow through the container and aid dryness, we drill holes in the boards to expose the shipping vents.
Optional extras
Repainting (20fts and 40fts)


Clients we have worked with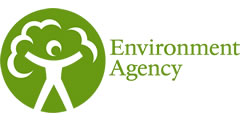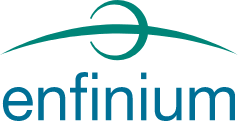 Our eco-friendly products are popular with companies and organisations devoted to reducing our carbon footprint.