PORTABLE TOILETS
Containers Direct are now offering a number of new, single portable toilets for sale. There are basically three categories of portable toilet - chemical, mains drainage connected, and the ecological, dry composting toilet. All these toilets are simple and light enough to be relocated without difficulty.
To give you some guidance over which is the best type of toilet for your needs, it is important to look at where it will be located, whether it is likely to be a temporary or longer term fixture, and if there are any Health, Safety and Welfare Regulations that stipulate the type of facilities you must provide.
Chemical toilets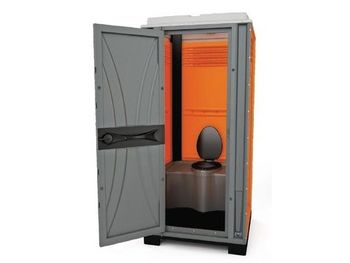 For short term frequently mobile use, for example if you holding an outdoor event, the chemical toilet is the best option, as they are not reliant upon a water supply - waste is hygienically dealt with by using re-circulating chemicals, delivered by means of a hand or foot pump. Our cheapest model of portable toilet for is our single
Chemical Toilet PC15
. This has the toilet and a urinal fitted as standard, with the option to fit a cold water hand wash basin in place of the urinal for an extra £55.
Disabled access:
We also have in stock the
easier access chemical toilet
, suitable for wheelchair users.
Self servicing:
If the toilet is to be located in a place where servicing and disposal of waste is less accessible, for instance on campsites, or rural visitor centres, the
Self Service Chemical Toilet PC20
is a better option, as it has an emptiable waste cassette capable of holding 21 litres, and can hold enough flushing water for up to 70 uses.
Portable toilets for construction sites
Along with outdoor events, the most frequent purchase of portable toilet comes from construction sites. As these will stay in place for a longer period of time, and must comply with Health, Safety and Welfare Regulation 22 for fixed construction sites, we recommend our product
Chemical Toilet PC17
, as this complies with regulation 22 with the inclusion of a mains fitted hot water sink.
Mains connected toilets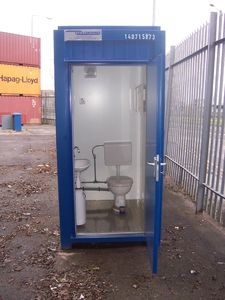 Not all portable toilets are chemical toilets. Some can be connected to main waste disposal drain. Although more costly, it is worth considering if the toilet is to be a longer term fixture. Our elite
Portable Toilet PC18
, has a ceramic pan and cistern, hot water hand wash basin, lighting and heating - all the comforts and convenience of your home toilet!
Alternatively, see our range of
CTX toilets
, that are built to high standards, and can be purchased a single cubicle, double or triple unit, and combined with other hygiene products, such as urinals, wash basins and shower cubicles.
Composting toilet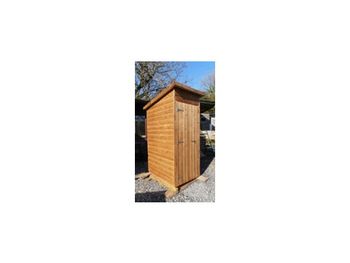 The other alternative to chemical toilets to be found in our range portable toilets is the ecologically sound
Composting Toilet PC21
, which requires no chemicals or water, but uses dry composting, aerobic techniques to efficiently breakdown waste. This makes a great choice for locations with difficult access to mains supplies, and to provide visitor facilities at rural attractions.
PORTABLE TOILETS Toilet Blocks