SECOND HAND SHIPPING CONTAINERS
Good quality second hand shipping containers are financially and environmentally prudent. The disposal of a large amount of steel is not eco friendly, and the savings you can make reusing one are substantial. As shipping containers are built to be durable, they have a useful lifespan of around twenty years, so buying second hand is still a worthwhile economic investment.
Great value for money
There are plenty of
second hand shipping containers
available on the market, as shipping lines find it cheaper to source containers from local ports rather than keep hold of them to send them back to their original destination. This leaves a surplus of used containers available for resale -many of these are bought to be used as storage containers.
Using a second hand shipping container as a storage unit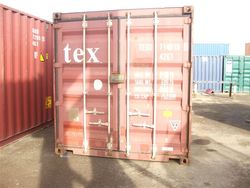 Second hand shipping containers make excellent storage units as they are portable, secure and watertight. If you are planning to get years of use out of a storage container, it is important to check the container is structurally sound with no holes or large areas of rusting.
Modifying containers for storage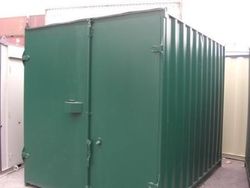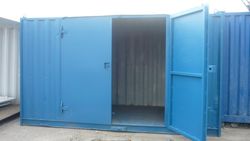 Depending upon your requirements, second hand shipping containers can either be purchased in their standard form, as a 20ft or 40ft long unmodified container, or bought as a modified unit. Modifed shipping containers are designed to be more convenient for storage, so they may be cut to different sizes and/or have easier to use storage doors fitted. Some modified containers will also have had the doors repositioned. Shipping container are built to regulation standards in order to pass the requirements to be accepted by shipping lines, but when used as a storage container these standards not only no longer apply, but can be quite restricting on container used for storage. For more detail on modified shipping containers, read our article on
15ft containers
.
Certified second hand ISO containers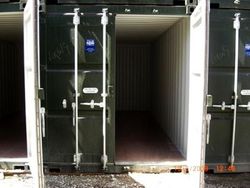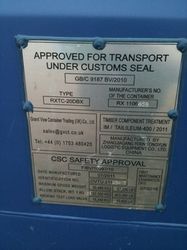 Containers Direct also stock second hand shipping containers which have been passed as fit for shipping. You will find these containers described as ISO containers, or as having a CSC plate. Without one of these your container won't be accepted as cargo by shipping lines, so we recommend you check this carefully before purchase. The sales team at Containers Direct are able to assist you in making a suitable choice.
Overseas removals service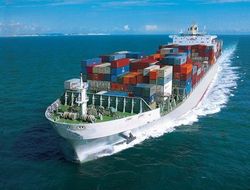 If you are relocating abroad and are looking to keep costs down, Containers Direct offer a low cost 'door to door' containerised removals service, which includes the option to either hire or buy a suitable container for this purpose. See our
Overseas Removals
page for more details.