SHIPPING CONTAINERS IN FELIXSTOWE
Although based in the heart of Garston docks, Containers Direct can provide a wide range of new and used quality shipping and storage containers to all parts of England, Scotland and Wales. We have years of expertise in sourcing the best value shipping containers as they are arrive on UK shores, and we now use regional supply depots in all parts of the UK, including Felixstowe, to dispatch our containers. This enables all our customers to get a fair delivery rate, no matter where you live! So if you are searching for shipping containers in Felixstowe, we have a great selection of products ready for immediate dispatch to this area.
We can supply a container for any budget!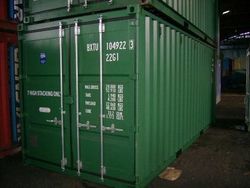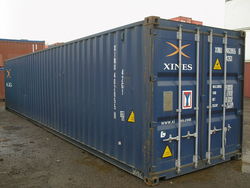 The most common sizes of shipping containers are 20ft and 40ft, with a width of 8ft, so we hold a good selection of these types of containers to cover every budget from economy to
brand new
. Most of our customers purchase quality used containers, which will give you a substantial discount over the price of new, but with minimal diminishment in terms of quality. For an example of one of our biggest selling shipping containers in Felixstowe, see this
20ft container
that is ideal for use as a storage unit. Second hand shipping containers make great storage units as they are watertight, rust proof and will endure many years of heavy usage.
We can supply a container of any size!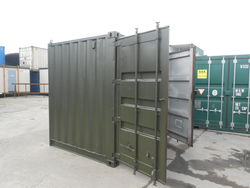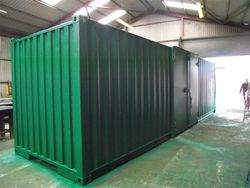 Because not every customer either wants or needs a 20ft or 40ft container, we hold a number of cut down shipping containers in Felixstowe, in sizes from 8ft upward, and any odd size in between standard manufactured sizes. So whether it's a 12ft or a 24ft container you need, or anything else, we can provide this by adapting our existing stock of shipping containers. For more information, read our article on
cut down containers
.
Sea worthy shipping containers in Felixstowe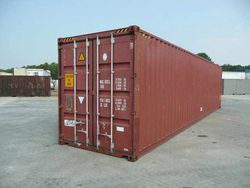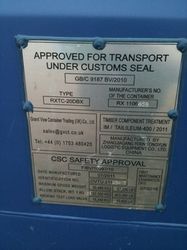 We have a number of ISO certified units, new and second hand, that meet the requirements for shipping. To avoid costly mistakes it is important to check that any shipping container purchased for shipping has not been altered in any way and is of a high enough standard structurally to be sea worthy. Our
SC41
40ft container is available now for delivery out of Felixstowe, and is suitable for either shipping or storage. It is worth bearing in mind that while any second hand shipping container can be used for storage, not all second hand shipping containers can be used for shipping!
More from Felixstowe
As well as shipping container in Felixstowe, Containers Direct also sell
flat pack containers
and a range of
portable offices
, also with reduced deliver rates to customers based in the area.