SHIPPING CONTAINERS IN NEWCASTLE
We supply an extensive range of shipping containers to Newcastle, giving our customers in the North East the best available deal on container delivery. It is more economical to store containers in regional supply depots ready for dispatch, so we can avoid passing on the cost of long journeys to customers. All our containers are inspected prior to dispatch from our supplier depots, to check they are up to standard and ensure our product descriptions are accurate.
Good quality for all budgets
We grade our containers into three categories - new, quality used and economy, so whatever your budget there is a shipping container to do the job for you. As all our shipping Containers in Newcastle are made from the thickest type of steel, the difference in our economy grade containers is in the age and condition.
Need a container for shipping?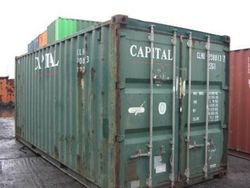 For an example of our quality used shipping containers in Newcastle, have a look at this modestly priced
20ft long container
. You will notice it's certified for shipping, which means it's been deemed sea worthy for export and shipping. If you require your container for this purpose, it's important to check it has this certification, which Containers Direct can assist with.
Need a container for storage?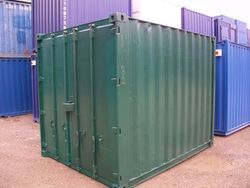 Uncertified shipping containers are ideal for use as
storage containers
. They are cheap and dependable to keep your goods safe and dry for many years. Our shipping containers in Newcastle include storage models which come in a wider scope of sizes, as many have been cut from standard 20ft and 40ft ISO containers to produce variety.
If you're searching for smaller shipping containers in Newcastle, there are a number of
10ft stores
ready for dispatch. Call us today for a quote on our reduced delivery rates.