SIDE ACCESS SD202
The
SD202
is a used 20ft container with two sets of standard sized doors, positioned in the side. This product is a cheaper alternative to costly new full side access containers. We produce our side access container products at Containers Direct by taking good quality used shipping containers and modifying them on site. A double set of doors in the long side of a container allow for very accommodating access and the SD202 will give you approximately 15ft 6in of entry space.
Standard features of the SD202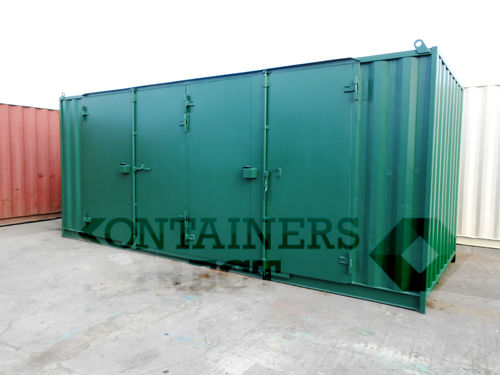 Quality used 20ft shipping container


No end doors


Two sets of easy to use S1* side doors


High security lockbox
*S1 doors, description: Flat steel panels, lightweight, single locking bar. Their reduced weight makes them easier to use than shipping container doors, and they are ideal for frequent usage. This does not compromise security, as we use thicker steel than standard shipping container doors.
Alternative door types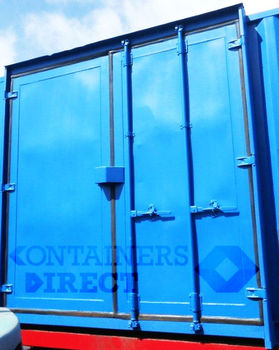 For an additional cost, the SD202 can be supplied with other door types - S3 doors, personnel doors, or roller shutters. Read more about these doors in our
Guide to Choosing Shipping Container Doors
Picture features S3 doors, which an upgraded version of S1 doors, featuring double locking arms and a rubber seal.
OPTIONAL EXTRAS AVAILABLE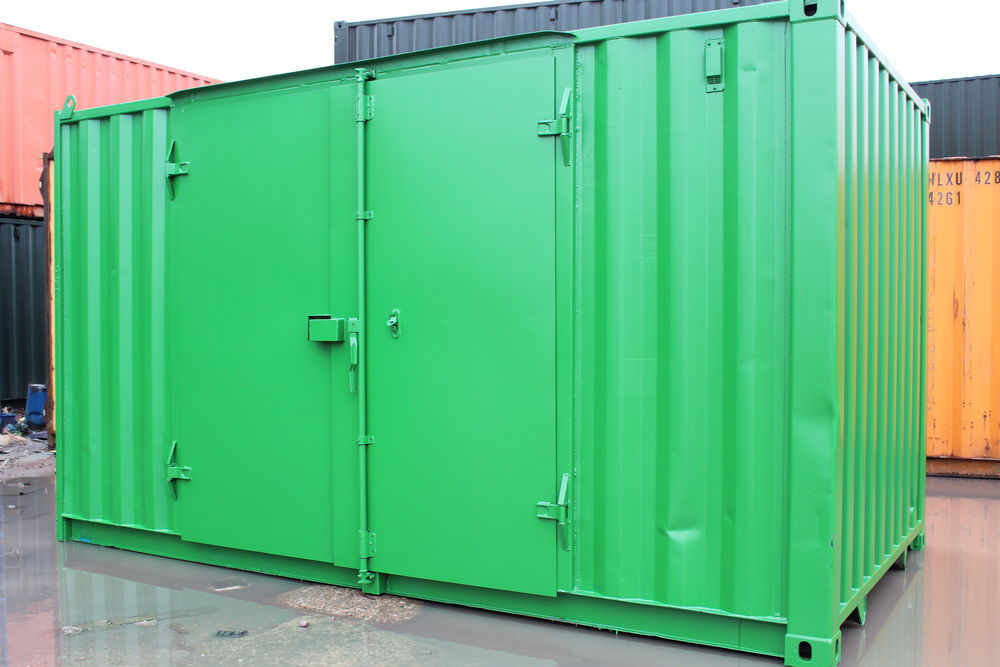 Have your container repainted to your own choice of colour, in rubberised, protective container paint.
Please note for very light or bright paint options (i.e. white, yellow, red, orange) there is a supplementary charge of up to 75% over standard repainting rates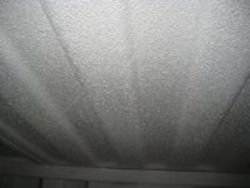 An anti condensation treatment to repel moisture and protect contents from moisture damage.
Cost to treat 20ft container - £190 plus VAT
Absorpole
A cheaper option to ply lining or Grafotherm treatment to keep the contents of your container dry. Two
Absorpoles
are recommended for a 20ft container, at
£35 plus VAT
per pole.
Shelving Racks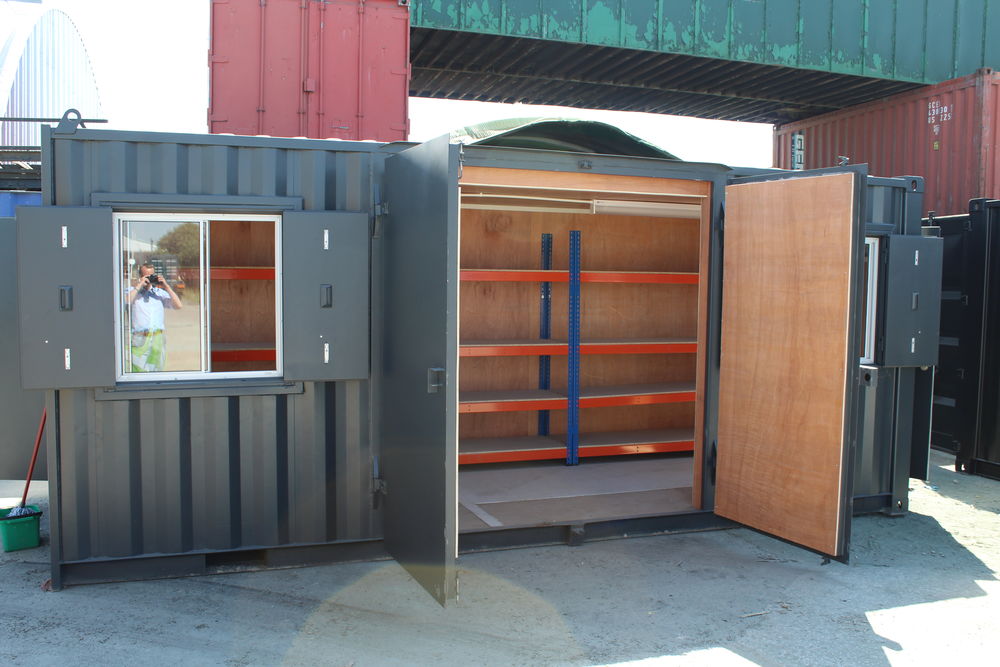 Make best use of all the available space, and keep things tidy and well organised with
shelving
.
Cost per bay (1m/3ft wide) - £60 plus VAT fitted, OR £45 plus VAT self fitted
Electrics
Choose from two
electrical package
options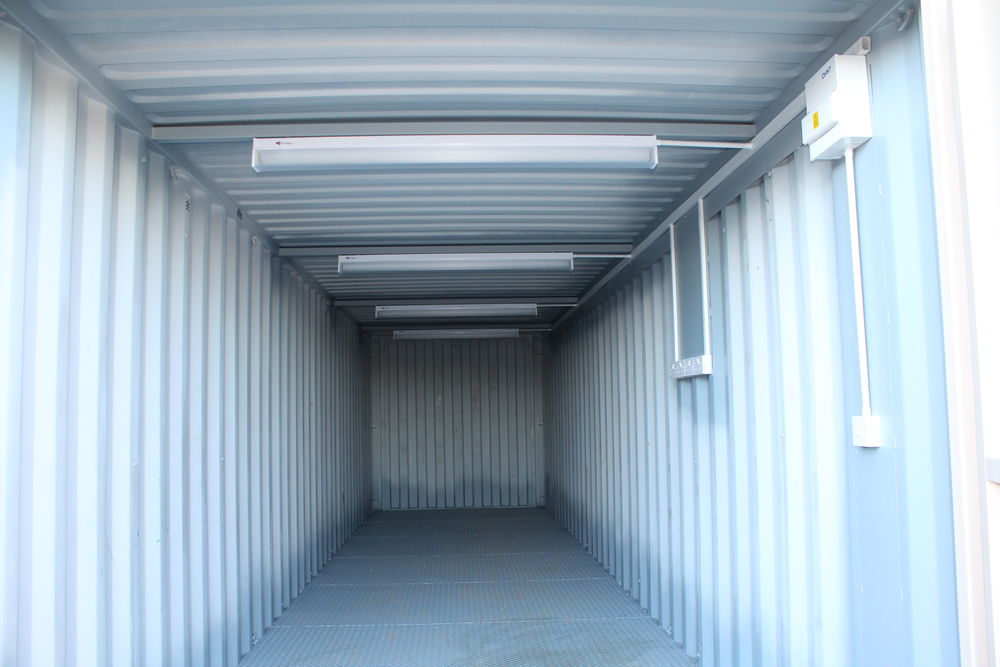 Option 1:
One external hook up, a consumer unit, a light switch, one 5ft strip light with diffuser, a double socket.
Option 2:
One external hook up, a consumer unit, a light switch, two 5ft strip lights with diffusers, two double sockets and wall heater.
Ply Lining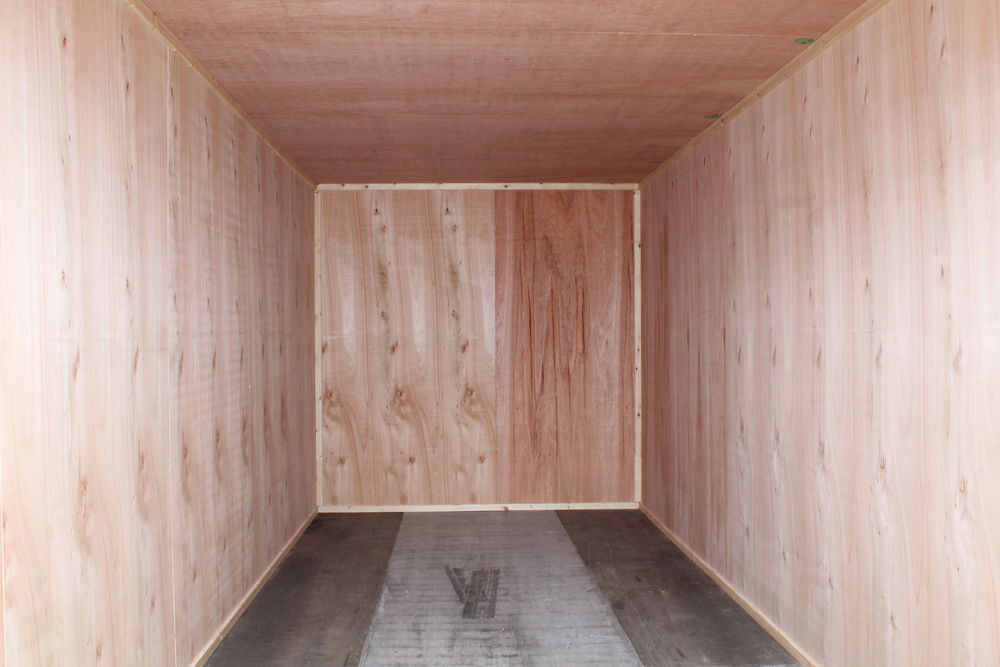 A
ply lining
combined with rockwool insulation will keep the container at a constant temperature and provide the most resistant measure against condensation.
Wipe Clean Melamine Lining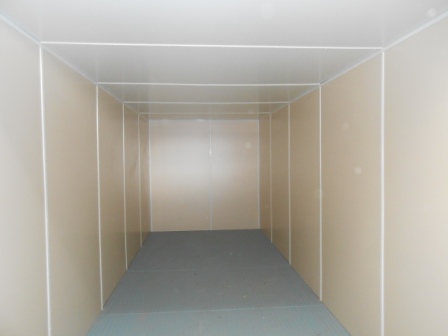 For containers used in the catering and food trade, we can line the walls with
melamine
- easy to clean, sealed with plastic trim.
Ramps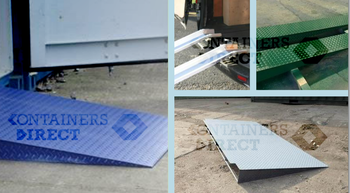 We offer a variety of
ramps for containers
- car ramps, heavy duty ramps, lightweight ramps, hinged ramps and bespoke builds. A range of sizes are also available.
Cost from £205 plus VAT