Steel Portable Kiosk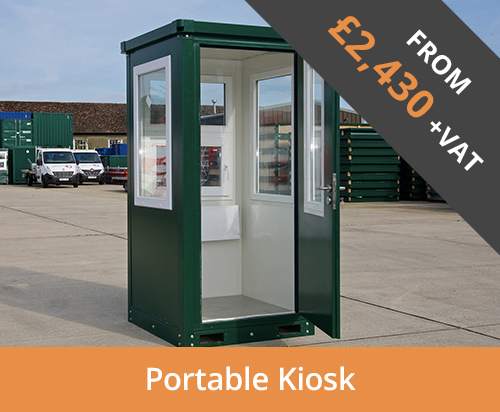 We are happy to introduce a brand new flat pack product to our range of high quality flat pack containers and offices, the ExpandaKiosk. Perfect if you are looking for a durable, comfortable and safe working space for personnel. This sturdy little gate house is suitable for a wide range of applications, including a ticket booth or security office. The kiosk is delivered ready assembled and can be set up as a permanent fixture or easily disassembled and transported across various locations and venues for temporary use, and it's compact enough to fit in a transit van!
Uses for our steel portable kiosk
Acting as an entry point or gate house for operations, the ExpandaKiosk can be found in:
Theme parks and outdoor attractions


Industrial centres and business parks


Concerts and festivals


Show grounds and events


Construction sites


Transport hubs


Car parks
Its sturdy design and full insulation provides protection against the elements and a comfortable environment for staff.
Features of our steel portable kiosk
Galvanised steel panels


Cement particle board floor for long life


Replaceable parts in case of damage


Fully demountable for easy relocation or storage


Simple to reassemble, just use a socket set and screwdriver


Fully man portable


Durable protective powder coated finish


Fully insulated


Forklift pockets for easy re-positioning
If your portable kiosk requires an electrical supply an electrical pack is available as an optional extra.
Looking for something bigger?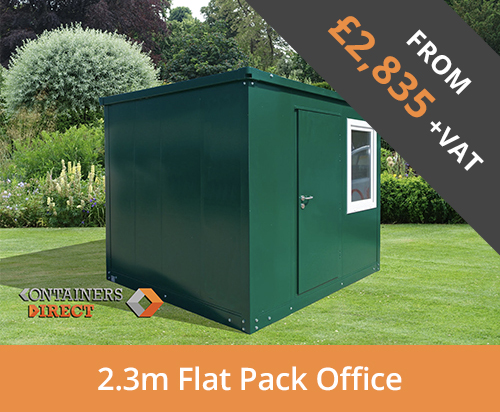 The ExpandaKiosk is 1.1m x 1.1m, which is ideal as a small, portable booth, but if you require a little extra space to double up as an office, or to include customer entry, then our flat pack offices start at just 2.3m x 2.3m, This affords a little bit more room than a standard ticket office, while still giving you all the advantages of a portable site building.