Steel Shipping Container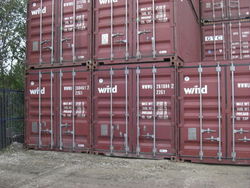 Although a steel shipping container is traditionally used for exporting goods, they have become more popular as a good value and reliable storage unit. One reason why the steel shipping container has become so popular is its value for money. The UK has a surplus of containers shipped into the country, as we import more goods than we export. Imported goods arrive in shipping containers and the surplus containers are the sold on for use as
cheap storage containers
. With the container now being classed as 'second hand', the cost to the buyer is a fraction of the cost of a purpose built site storage unit.
Other uses of steel shipping containers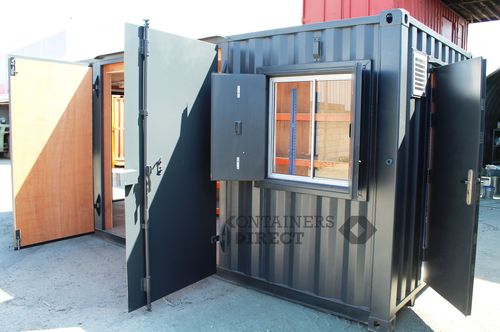 In more recent years
shipping container conversions
for a wide variety of uses are a rapidly growing trend. Containers Direct supply steel shipping containers to a diverse range of customers, including farms, garage businesses, rugby clubs and educational institutes. We can supply them unmodified as simple storage containers, or convert them for a wide range of applications, including
container offices
,
chemical stores
, classrooms and garages.
Plated containers for shipping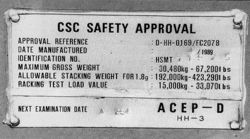 If you do purchase your steel shipping container with the primary purpose of shipping goods, it is important to check your container is certified and plated to comply with ISO requirements. Basically this means the container can be stacked for cost effective overseas delivery.
Customising steel shipping containers for storage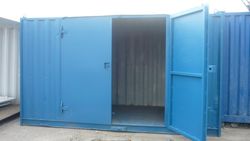 Any steel shipping container we have in stock is suitable for storage use as it is, but we also offer a conversion service whereby we
cut down
these containers to any required size for the customer, as shipping containers mostly come in standard sizes. These are our
20ft shipping containers
and
40ft shipping containers
. We can supply both new and used. The process of cutting down also allows the opportunity to fit new doors, better suited to storage use than shipping, or to relocate the doors along the side of the container. The doors on shipping containers are always positioned at the front end, but we can fit
side doors
for more convenient access or siting your container in smaller spaces. If an aesthetically pleasing appearance is important to the customer, repainting can be done in a wide range of colours.