STORAGE CONTAINERS FOR SALE
Containers Direct have many different types of storage containers for sale, which can be a little confusing if you're not sure which type you would be best for your requirements. As a rule, the best guide is to look at what items you want to store.
Industrial Storage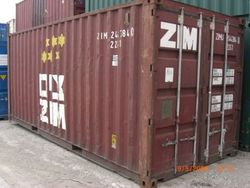 For industrial storage, such as building stock, tools and machinery, shipping containers are recommended. With its strong
corten steel
construction and heavy duty floors, designed for heavy weight bearing, these units are ideal. A shipping container, is designed to keep will your stored goods dry and prevent break-ins. Compared to new units,
used
storage containers for sale will be much cheaper. There will be signs of cosmetic wear and tear e.g. scratches, dents and surface rust, but the container will still be watertight and utilitarian. However, if appearance is of concern, Containers Direct offer a
repainting service
for all our storage containers for sale.
Household items or archived documents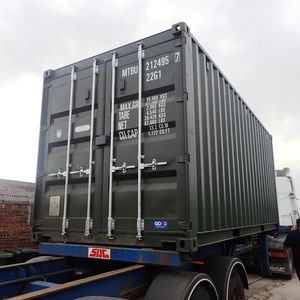 If your storage items are a little more delicate, such as household furniture or archived documents and paperwork, it is recommended you choose a higher grade of container, such as a
once-used
container, and also invest in
lining and insulating
your unit. We modify containers in terms of size and internal fit at Containers Direct to ensure they're suitable for long term, dry, top quality storage. We combine all the benefits of a sturdily built shipping container, with advantages of a conversion. Features include lining and insulating to protect the contents from damage caused by condensation, a protective lock box, and a
choice of door types
- rubber sealed heavy duty shipping doors, or lighter flat panelled doors, with or without a rubber seal. For convenient access doors can be placed anywhere along the container body, and you may even want to have two or three fitted.
Any size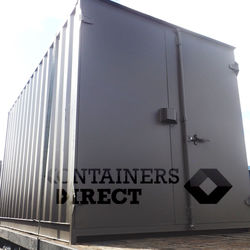 You will notice there are a wide range of sizes of storage containers for sale. As part of the process of modifying shipping containers for storage, they can be
cut down
to any size in demand. One of our best sellers is the
10ft converted shipping container
with flat panel doors.