TUNNEL-TAINERS
Containers Direct are now selling tunnel-tainers, which we can supply as either new
ISO containers
, or converted second hand storage containers. Tunnel-tainers, sometimes known as double enders, have standard double doors on BOTH 8ft ends, so when both sets of doors are open the container is literally like a tunnel!
The advantages of using a tunnel-tainer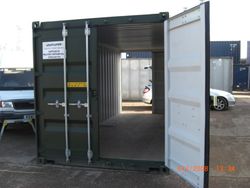 Loading and unloading is more accessible than a standard container - you don't have to unload all the items at the front end of the container in order to reach the items at the back! This is especially convenient if you have a lot of small items to store, or are using a loading pallets or a forklift. The dual entry points on tunnel-tainers are also ideal for the containerised self storage business, as a simple partition down the middle can create two useable units out of one container.
New tunnel-tainers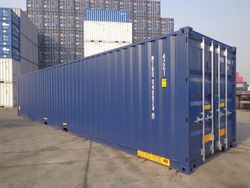 Our manufactured new containers come in either
20ft
or
40ft
lengths, with the inclusion of vents in the doors, which helps prevent condensation build up. These containers are made to ISO specifications, so they can also be used for shipping or storage, and hold a CSC plate.
Used converted tunnel-tainers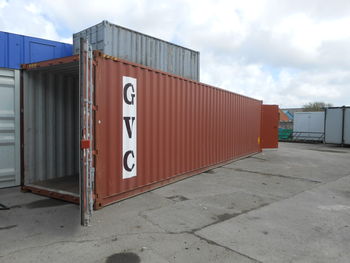 Our conversion department can convert second hand shipping containers into tunnel-tainers by removing the back wall of the container and adding an extra set of doors. As containers used for storage do not have to conform to ISO standards, we can offer a choice of doors on these products. The container pictured here has a flat panel S1 type door fitted, while retaining the original S2 shipping container doors at the other end.
Door choices for converted tunnel-tainers


S1 Storage container doors, which are much lighter and easier to handle than shipping container doors



S2 Original shipping container doors, which are heavy duty and rubber sealed






S3 Storage container doors, which are lightweight and include a rubber seal







We can use any sized container to make a tunnel-tainer - please request the size you require.
Optional Extras
Testimonial
Ramsbottom United Junior Football Club ordered a 40ft tunnel-tainer, which we repainted green:
"Excellent service! Thanks very much."