TURNSTILES INSIDE A SHIPPING CONTAINER
One of our latest conversion projects has been to fit turnstiles inside a shipping container as a controlled access unit for a warehouse. The
turnstile project
involved us taking a
once-used container
and removing the long sides, replacing them with 20ft wide electric
roller shutters
and bolting in four turnstiles supplied by the customer. We then welded in mesh partitions between each turnstile to create a barrier and a controlled access unit. The container was fitted out with electrics for the customer to hook-up the turnstiles on site and get them certified for use, and finished off with a repaint in white with a black stripe around the top.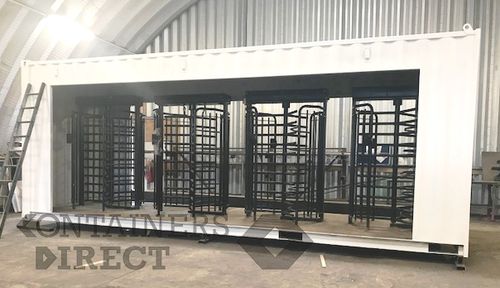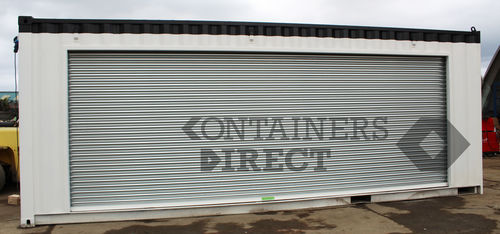 Benefits of Turnstiles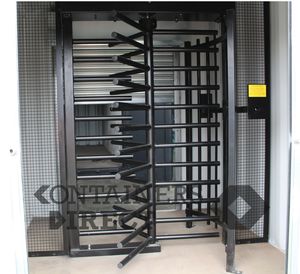 Turnstiles inside a shipping container can provide a simple and portable solution to creating a controlled access environment. Easily transportable from site to site, containers can be used in multiple locations where access needs to be controlled, for example in factories or warehouses, festivals, markets or exhibitions. Once the event has ended, or if the business relocates, the unit can be taken to a new location using a hiab vehicle to load and offload.
Turnstiles with an office
Combine a turnstile with small office space in a container, for manned, or ticketed entry control. This
12ft turnstile container
is divided into an 8ft turnstile entry section and a 4ft office area, suitable for a manned security, ticket sales, or customer service.