USED FREIGHT CONTAINERS
Used freight containers are second hand shipping containers, which are suitable for either continued use to carry shipping cargo, or alternatively as a storage container. Because shipping containers are made from corten steel, which is strong and contains anti rusting properties, they are known for their durability and therefore are reusable for many years. A well maintained used freight container can still be usable for up to 20 years after manufacture, and provides an excellent value option compared to buying from new.
For shipping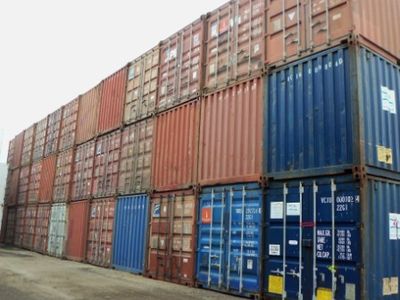 The cost of used freight containers will vary according to the age and condition of the individual unit, and it's important to buy a container that meets the standards to do the job you need it to do. If you are looking for a container for shipping it is essential it is in good enough condition to pass ISO shipping standards, and must hold a current CSC (Container Safety Convention) plate. Standards are very high for plating shipping containers, so if the container has been modified in any way, or has damage other than cosmetic it will not be suitable for shipping.
Containers Direct can supply 20ft and 40ft used freight containers that meet these standards, These
20ft containers
are only a couple of years old and great value of money. For an even lower price, some of our older used containers are still in possession of a CSC plate and are great if you require them for a one off journey.
For storage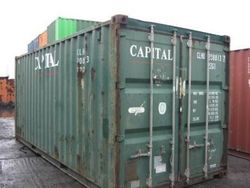 Many of our customers come to Containers Direct looking for used freight containers as a storage unit. A one off purchase can be much better value than renting long term storage space, and a reasonable condition container will be waterproof and secure, to keep the contents safe from water damage and theft. Take a look at an example of our
20ft storage containers
, which have been freshly painted to improve appearance and provide an additional protective coating.
Because used freight containers for storage don't have to pass ISO standards, many have been adapted to make them more convenient to use for storage. Adaptations include
cut down containers
of various sizes, starting at 8ft. Freight containers manufactured from new are mostly 20ft or 40ft long, which is great for shipping but when it comes to storage customers prefer a much wider choice of sizes. Often these containers will have other convenient modifications such as replacement or repositioned doors to make them easier to use for storage.