A GUIDE TO CHOOSING SHIPPING CONTAINER DOORS
Friday 31 May 2013 Filed in: General
Yes, there is more to shipping containers than a uniform metal box - especially when it takes on the job of providing storage or accommodation for business use. While cargo doors (the original doors manufactured for all shipping containers) are a necessary requirement for shipping, and indeed meet the needs of the job perfectly, they don't always provide the best option for other uses the container will frequently go on to. We now offer five distinct door styles for shipping container products. Read on to demystify the confusion over the number of different door types you will find on containers, what they are for and how to make an informed choice when choosing the right one for you.
When browsing our products you may find the container you want already has the right door for your requirements. If not then we have our own on site workshops which specialise in fabricating and fitting new doors, so all you need to do is specify the doors you require - to make this straightforward we have classified our doors into five types:
S1 doors
Description: Flat steel panels, lightweight, single locking bar
Advantages: Reduced weight makes them easier to use than shipping container doors
Recommended for: Storage containers for schools, clubs and domestic storage, frequent use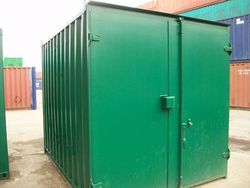 Compressed door seals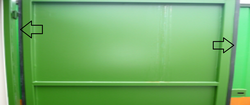 An optional extra for S1 doors - these are attached to the inside of the container door and compress to form a
watertight seal
when the door is closed.
Cost - £65 plus VAT
S2 doors
Description: Original shipping container cargo doors, thick corrugated steel, rubber sealed, two locking bars
Advantages: Unbeatable security and guards against all forms of water ingress
Recommended for: Heavy duty storage, especially construction sites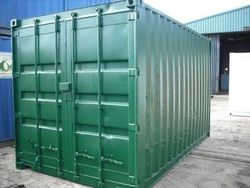 S3 doors
Description: Flat steel panels, lightweight, double locking arms, rubber seal (unique to Containers Direct)
Advantages: Combines the best features of S1 and S2 doors
Recommended for: Storage of items easily damaged by moisture – ie paperwork, fabrics, furniture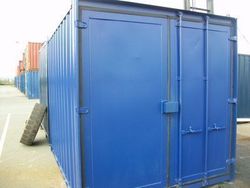 Please note there is a surcharge on the price of our S3 doors on high cube containers. Ask our Sales team for a price.
S4 doors
Description: ROLLER SHUTTERS - open upwards, fully welded galvanised steel, padlockable both ends
Advantages: More space for loading/unloading, especially if using forklifts
Recommended for: Conversions used for business units – ie mobile food bars, market stalls, garage workshops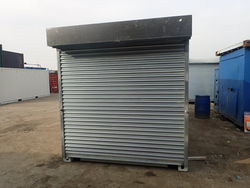 S5 doors
Description: PERSONNEL DOORS - front door style and size, steel, multi deadlocks, rubber sealed, thermal insulated
Advantages: Convenient for daily use, aesthetically pleasing and professional appearance, very secure
Recommended for: Containers in very frequent use, office conversions and business premises conversions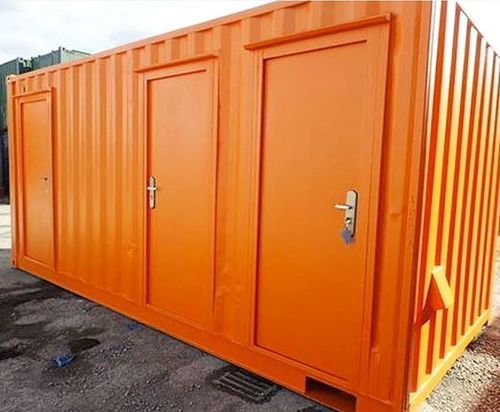 No need to be restricted to one door!
Depending upon the size of the container, additional doors can be fitted to the space available. A combination of door types can be used. Here a just a few examples of recent door conversions:
The cargo door was left in place on the end of the container, and a personnel door fitted in the long side
An additional door was fitted onto the opposite end to create a tunnel effect
Two sets of S1 doors were fitted into the side of a 20ft container to create a fully opening side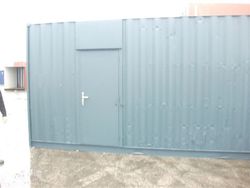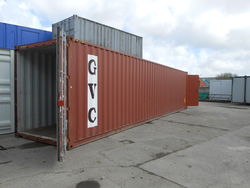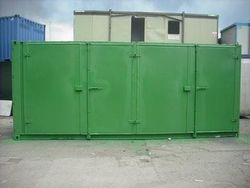 For further information and to discuss options please call any of our sales team on 0800 061 2575