CONTAINERS FOR FIREWORKS
Thursday 11 October 2012 Filed in: General
With the firework season rapidly approaching, many seasonal retailers will be looking for somewhere to store their stock of fireworks. In accordance with health and safety regulations, metal containers meet all the criteria to store large stocks of fireworks, not only safely and securely, but also in a dry and sale worthy condition.
It is recommended by Trading Standards that any business planning to store explosives such as fireworks should use an ISO transport container or similar fully enclosed metal container. These containers meet the recommendations for safe storage that:
- any container used for the storage of fireworks must be kept closed and either locked or positioned so as to prevent the public having direct access to the fireworks.
- explosives must be kept in a storage space that can be used exclusively for that purpose to stop the spread of fire
- Containers must be suitably robust so that they remain stable and effective throughout their expected working life
Shipping and storage containers, as sold at Containers Direct, are made from one of the toughest types of steel, including the doors which are secured by metal container padlocks, and therefore it is almost impossible to force entry inside. Shipping Containers are often referred to as anti vandal containers, so you will have peace of mind that your stock is secure. In addition shipping containers are completely watertight, so your fireworks will not get damaged by unwanted leaks.
Containers Direct stock a wide range of shipping containers suitable for fireworks, which come in a number of different sizes. Our smaller 10ft – 16ft containers are most popular with seasonal stock holders, which are cut down from full size original shipping containers. For the storage of fireworks we would recommend choosing a container with rubber sealed doors, as this seal provides additional protection against water ingress. Containers with the original shipping doors possess a rubber seal. Or as a more convenient alternative for containers used for storage where frequent access is required, Containers Direct manufacture and fit containers with unique rubber sealed, easy open and close storage style doors.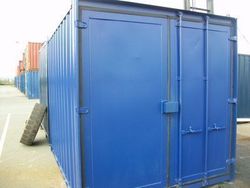 As it is essential the environment for storing fireworks is completely dry, a condensation eliminator is necessary in CONTAINERS FOR FIREWORKS.. Containers Direct use GRAFOTHERM, which we spray coat onto the interior walls and ceiling of the container. This prevents heat loss, soaks up moisture in the air and speeds up drying.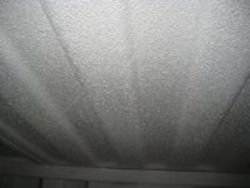 Flat pack containers also make great CONTAINERS FOR FIREWORKS, as they are great for temporary use. They are quick and easy to put up and down, compact enough to store away flat in between uses, and come in smaller sizes ideal for storing smaller items.