Do Storage Containers Offer Secure Motorbike Storage?
Wednesday 24 March 2021 Filed in: General
The most common question we get asked about motorbike storage is "is my motorbike going to be protected from theft and weathering?" With our range of storage containers suitable for motorbikes the answer is yes! Choose from containers specially designed for bikes, multi-purpose containers, or specially adapted containers.
Our storage containers offer effective motorbike security
What could be more secure than a metal container! Whether you choose a steel flat pack container or a modified steel shipping container you can be assured of unbeatable strength and security. Metal containers are fast becoming a popular alternative to the traditional garden shed as they much harder for thieves to target than a wooden or plastic store. Not only that, they are much more robust and long-lasting. Let's look at the security features metal containers offer:
Flat pack storage unitsFlat pack containers are ideal for gardens and smaller spaces, as they can get around most access issues that often occur in back gardens. They are completely man-portable meaning each component can be carried by hand to the required spot for assembly. Enhanced security features include:

0.6 mm box profile galvanized steel panels
Die-cast aluminium corners
Stainless steel hinges
Double locking system - two 64mm Euro deadlocks with replaceable cylinders and a central roller catch
Shipping containers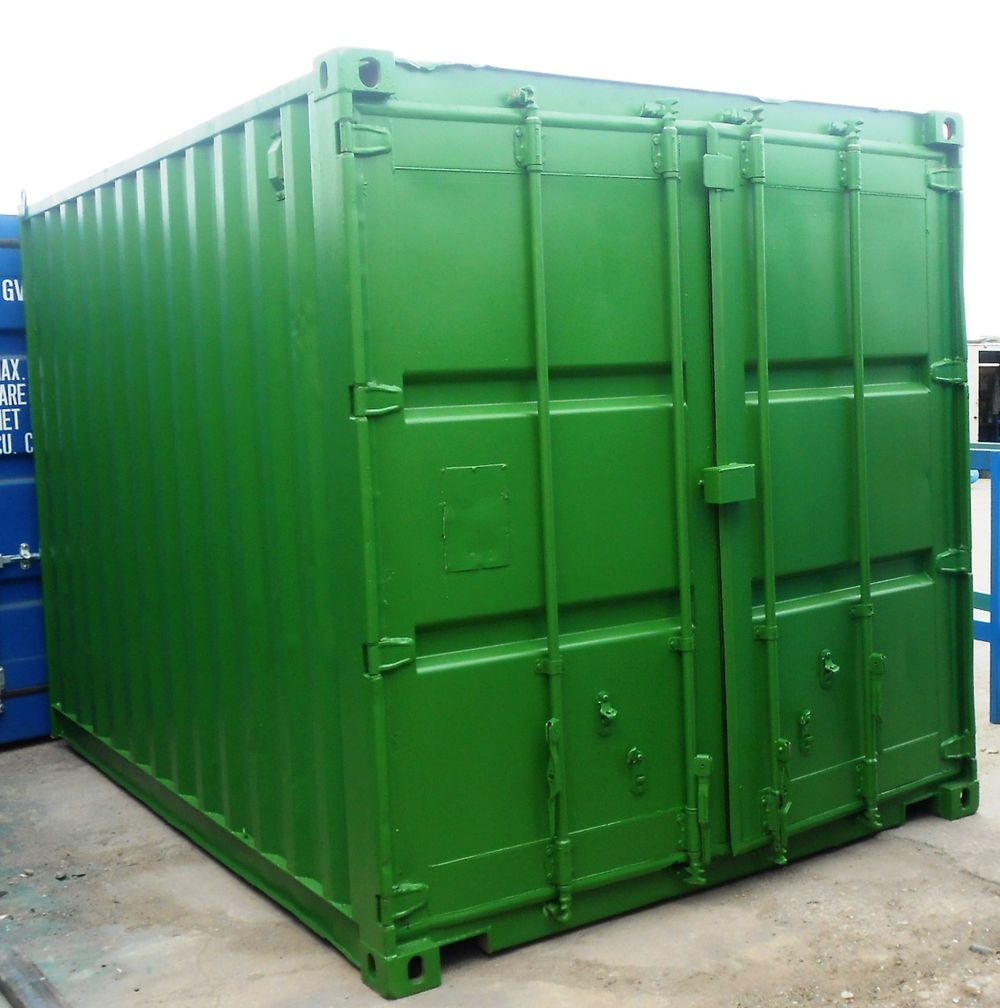 Made from corrugated Corten steel designed to withstand the weight of other containers stacked up to eight high, you won't find a more robust storage container than this! The steel locking bars on the doors can be used in conjunction with a padlock and fitted
lockbox
that encases the padlock, providing the ultimate deterrent to thieves and vandals.
Our motorbike stores give protection from weathering
Nobody wants to see their precious motorbike deteriorating into a rust bucket over time, therefore it's important that any storage unit will keep your bike safe from the elements – and definitely have no leaks! Flat pack containers are made from galvanised steel, which is a zinc coating applied over the top of the steel to prevent rusting. The roof section also has two integral gutters for effective rainwater dispersal and rounded, die-cast aluminium corners prevent them getting damaged when moved about. If you decide to use a shipping container it is comforting to know that
Corten steel
has anti-rusting properties – it's sometimes referred to as weathering steel, so you can be assured you're getting the best protection against the elements. Original shipping container doors also feature a rubber seal all the way round to prevent water ingress. Often our customers opt for our storage style doors, that we fit to replace the original doors as they are easier to use. Our S3 door option comes fitted with a rubber seal also, while S1 doors can be upgraded with a
compressed door seal
made from closed cell sponge. Find out more about the different door types we offer
here
.
We provide bike storage containers in a variety of sizes
Our extensive range of sizes and options means we have something for all motorbike storage requirements, whatever your available space is.
Flat pack containers
come in three sizes – 2m, 3m and 4m lengths, with a width of 2.1m. Our purpose built
flat pack bike store
is a neat 2.5m x 1.5m to comfortably fit your motorbike without taking up too much premium garden space. For shipping containers we offer a
cut down container
service meaning we can supply any length you require, from 5ft upwards.
8ft containers
and
10ft containers
are the most requested sizes for motorbike storage. The standard shipping container width is 8ft, but remember you'll need unrestricted access to your garden or yard to take delivery of a shipping container via a lorry mounted crane.
Other options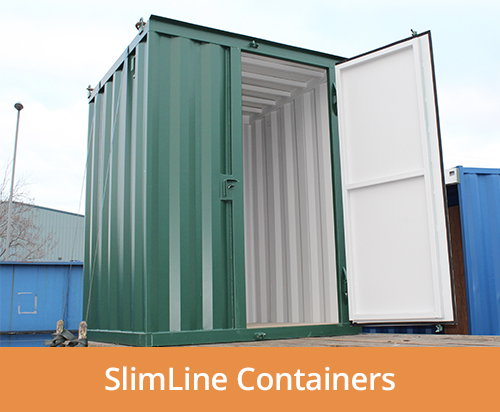 For a custom built motorbike store, to fit your specific size requirements, take a look at our
SlimLine
containers. We build these brand new at Containers Direct to smaller widths that can be accommodated in narrow spaces. We can build to any length!