DOORS IN THE SIDE
Friday 28 August 2015 Filed in: General
This month we're taking a sideways look at container doors. Standard shipping containers are manufactured with doors at the end, due to the logistics of stacking on ships. But when it comes to storage use, this isn't always the most convenient position. This is why Containers Direct can modify any container bought for storage, or as a conversion project, with doors in the side. Options for side doors are numerous - read on to find out more about the choices....
Option 1 - S1 side doors, no end doors
This is our simplest side door conversion, and can be fitted on any size container 10ft and over, for a supplement of £440 over the standard container cost. S1 doors are made from flat steel panels and are easy to handle, therefore great for storage containers.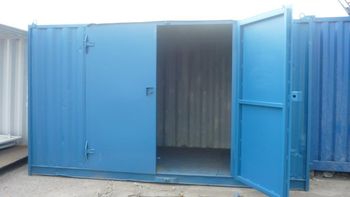 Other door styles included in this type of modification are premium S3 doors, extra wide doors, personnel doors and roller shutter doors. Prices will vary according to selected doors.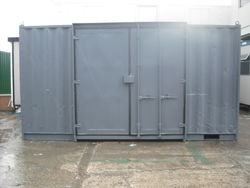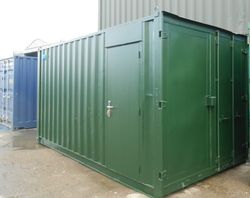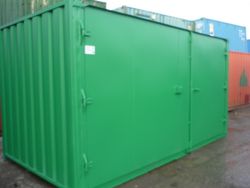 Option 2 - Side doors as an addition to end doors
This type of door conversion, involves keeping the original container end doors in tact (or replacing it for another style), and making a doors for the side. Again, we offer a choice of door styles in this modification.
This container
illustrates original end doors, and two sets of S1 doors in the side.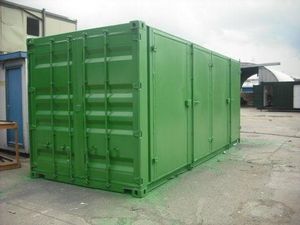 Option 3 - Full side opening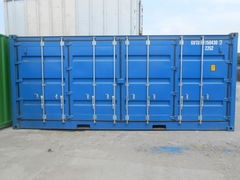 We hold a stock of these
new 20ft shipping containers
, manufactured with standard cargo doors to one 8ft end, and full concertina cargo doors to one 20ft side. When all the doors are opened fully, the container has full side access.