How Much Does it Cost to Paint a Shipping Container?
Tuesday 24 October 2023 Filed in: General
Besides keeping your container looking good, a proper repainting job can add around five years to the useful life of shipping containers. Specialist rubberised marine paint is used to spray the container but other factors come into play that will effect the overall cost of a container paint job - from prep work to size and colour.
Costs to paint a shipping container
Broken down, the costs will take into account:
Size of the container to be painted


Paint colour required - will this need one coat two?


Used or New container - new containers can be left unpainted, but if a "factory finish" repaint is desired then masking door seals first is required


Condition of the container to be painted – wire brushing or sanding down before painting


Type of container paint used – self-priming, rubberised marine grade paint
Standard repaint for a 20ft container in standard RAL - plus VAT
Below are some examples of "before and after" and the difference between an over-all repaint and a factory finish job.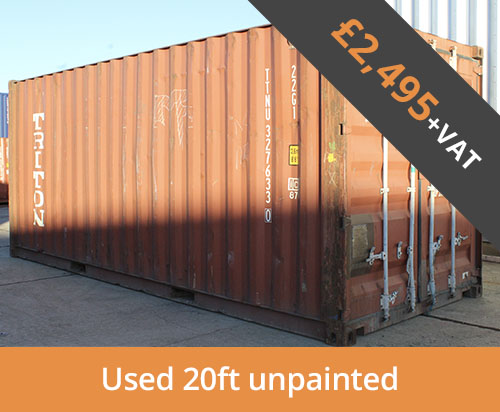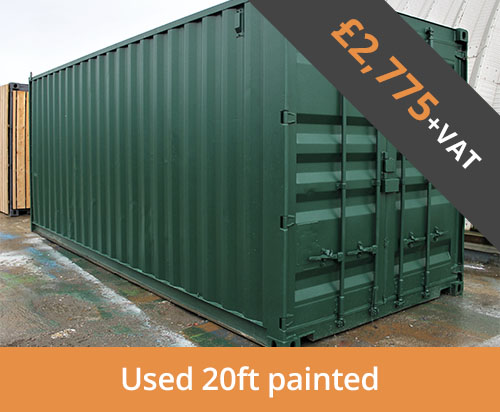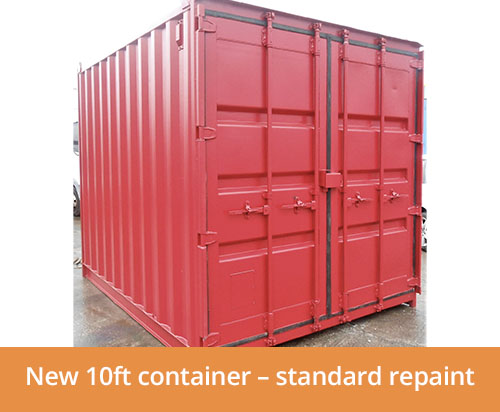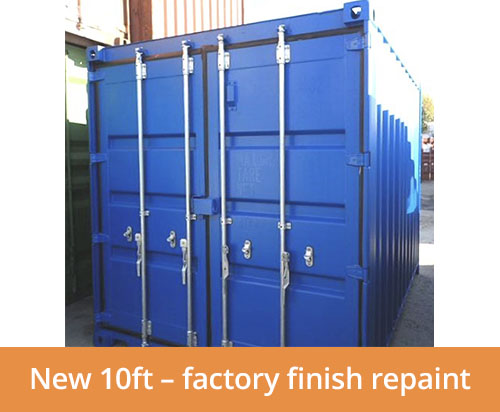 Weighing up the costs and benefits of repainting options
On average a 20ft shipping container requires around 20 litres of paint, time spent prepping the container before the respray and one coat takes around two hours to dry. If you're painting your own shipping container, you'll be saving on labour costs, but depending on the condition of the container and how you want your finished product to look, it could be time-consuming and costly for materials to embark upon it as solo project.
Containers Direct offer a repainting service prior to delivery, on all containers purchased from our stock. We have set prices for repainting containers, which are have been costed according to the size of the container. Used shipping containers up to 20ft are repainted
free
as we believe its an essential service to help protect the container from on-going deterioration and for cosmetic appearance. After sanding down the container to remove surface dirt and rust flakes, we use self-priming, self-finishing paint with rust inhibitors. Usually only one coat is required, unless you have opted for a very light or bright colour where coats are needed to achieve the desired result.
See the
RAL chart
for available colours and more info on repainting cost.
Shipping container repainting in action!