NEW PRODUCTS - TOOL VAULT AND GARAGE CONTAINER
Wednesday 26 April 2017 Filed in: General
See our two new specialist container products, exclusive to Containers Direct. The Hercules tool store, and the CarTainer. Both are designed to high standards of strength and security with features tailored to use.
The Tool Vault - Hercules 667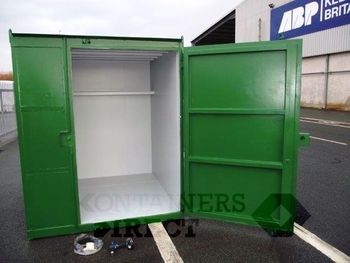 Made entirely from heavy duty steel, each panel, including the floor, is almost twice as thick as the steel used for shipping containers. A triple locking system, which includes steel lock box, locking arm and insurance rated mortice lock, is backed up with the inclusion of a full height, steel anti jemmy bar. Although our featured model measures 6ft x 6ft x 7ft, we can make to other sizes upon request, and can paint to your colour of choice. As usual, a range of optional extras are available to give your Hercules a little enhancement. See our page
Container Tool Vault
for full details.
The CarTainer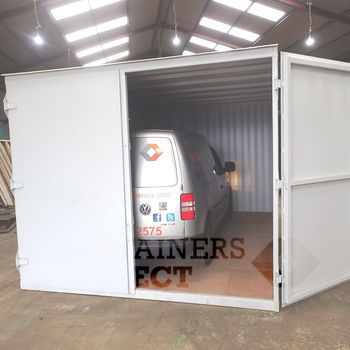 The CarTainer 1510 is an exclusive design and build from Containers Direct, for use as a garage for cars and vans. Portable, cheaper, and more secure than a fixed build garage, we have taken into account the need for extra width, high security, and adequate ventilation. We came up with the CarTainer 1510 after so frequently hearing that typical garages, including standard sized shipping containers used as a car store, simply aren't wide enough to comfortably park up, open the door and disembark. At 10ft wide our design allows an extra couple of feet to accommodate both the car and passengers. See our page
CarTainer 1510
for full details.