PENNY LANE IS IN MY EARS AND IN MY EYES
Friday 14 December 2018 Filed in: General
"THERE BENEATH THE BLUE SUBURBAN SKIES"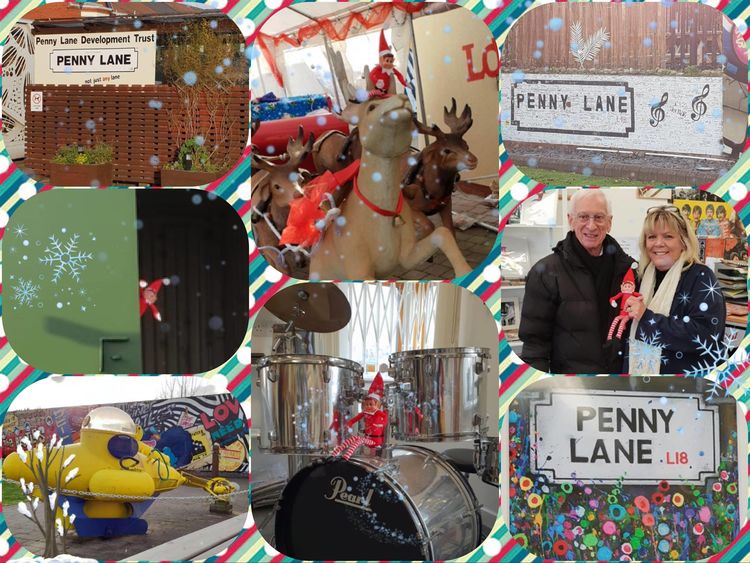 This month it's given us great pleasure to assist Liverpool's most iconic street, Penny Lane, by providing its community group, the Penny Lane Development Trust, with a 20ft storage container. As a registered charity, we were happy to subsidise the cost of the container in order to save their plans to hold a Christmas community event featuring Santa's sleigh, complete with reindeer! This week we visited Penny Lane to check everything was in order with the container, and had the great pleasure to meet Colin Hanton and Julie Gornell from the Trust (featured in the photos above holding our "Elf on the Shelf").
We were very excited to meet
Colin Hanton
, the original drummer in the first band formed by John Lennon, the Quarrymen, with Paul McCartney and George Harrison joining shortly after. The Quarrymen eventually evolved into the Beatles.
We received this wonderful letter of thanks from Julie:
3rd December 2018

Dear Neil & Charlotte

I am writing to thank you both for your utmost support in enabling our charity to gain possession of one of your used containers.

When we were given the opportunity to take ownership of a fantastic Santa Sleigh and 6 reindeers for our community centre, I had no idea how big this would be. The race was on to find something big enough to store them.

I first contacted Neil to make a brief enquiry to see if you would be able to help us. He very kindly passed on our details to your customer service department. I can now tell you, I think I asked every single visitor who came to Penny Lane if they knew anyone who had a disused container!.

Unfortunately my request came to a standstill. We put out an SOS and managed to secure a little bit of money towards the cost. I decided to contact you one last time…. with our little budget. With no container we could not accept the gift of the sleigh and reindeer and thus no Santa for our community.

What you did next left me speechless. Not only did we get a 20ft container, you resprayed it and gave it a new secure door and arranged free delivery.

When Andy came to deliver it to the community centre I felt like crying. I am so grateful to you and your team for coming through with this for our charity. It truly is an asset to the trust.

This now means that we will be able to host a winter wonderland on Penny Lane each year for our community, hopefully bringing some much needed festive cheer.

Kind Regards

Julie Gornell, Senior Charity Officer, Penny Lane Development Trust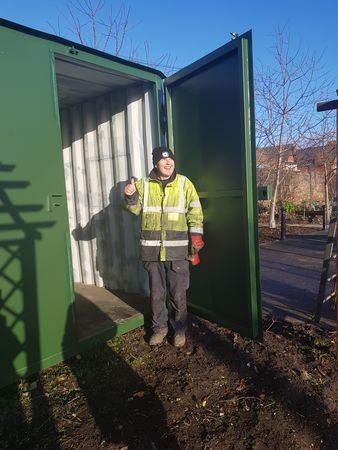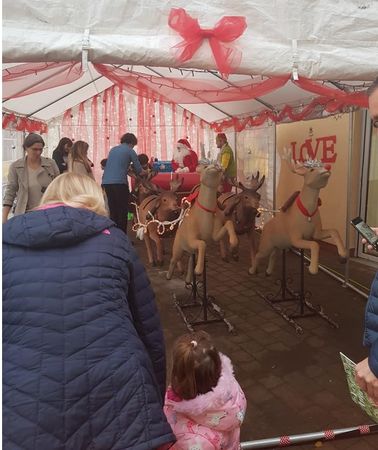 We wish the Penny Lane Trust all the best with their Christmas events this year, and hope they will find the container beneficial to the trust for many years to come.
Storage container with S1 doors, repainted green