PORTABLE GATEHOUSES NOW ON SALE
Thursday 31 October 2013 Filed in: General
Containers Direct are now stocking new and used gatehouses, designed to suit a wide range of applications with their versatility. This highly portable product means that installation/relocation is quick and easy and makes it ideal for either mobile or long term static use.
Features of the portable gatehouse
6ft x 6ft compact size will fit almost anywhere and is easy to transport
Anti vandal steel construction, available with either corrugated or flat panels
Steel shuttered glazed window with sliding pane
Lined and insulated for comfort
Vinyl flooring
Consumer unit with external hook up
Wall heater, strip light and double socket
Available in wide choice of colours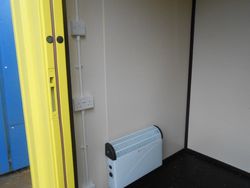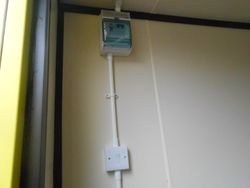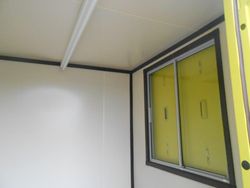 Common uses of the portable gatehouse
Clients purchase the portable gatehouse for a wide variety of uses. For events management it can be used as a ticketing booth, or registration point. For either temporary or permanent site security the gatehouse makes the perfect sentry office, or entry control point. And with heating and electrics included, the gatehouse can be used all year round. Save money by choosing a used gatehouse, which can be repainted for a smart appearance, or to reflect your company image.